Winner bids $2.5 million for first 2022 GMC Hummer EV, benefits Tunnels to Towers Foundation
Mar 28, 2021, 8:07 pm
Photo courtesy of Barrett-Jackson/Facebook
The first GMC Hummer EV customers won't get their trucks until later this year, but the very first one, VIN 001, has been sold at Barrett-Jackson's annual Scottsdale, Arizona auction. The hammer came down on the 2022 GMC Hummer EV Edition 1 VIN 001 at the $2.5 million mark, more than twice the price that the 2021 Ford Bronco 2-Door VIN 001 got.
All of the proceeds from the sale benefit the Stephen Siller Tunnel to Towers Foundation. The Foundation was established to honor the memory of Sept. 11 first responder Stephen Siller, the foundation builds mortgage-free, accessible smart homes for the most catastrophically-injured veterans and provides mortgage-free homes for Gold Star families and the families of first responders killed in the line of duty. General Motors, the parent company of GMC, has partnered with the foundation in the past.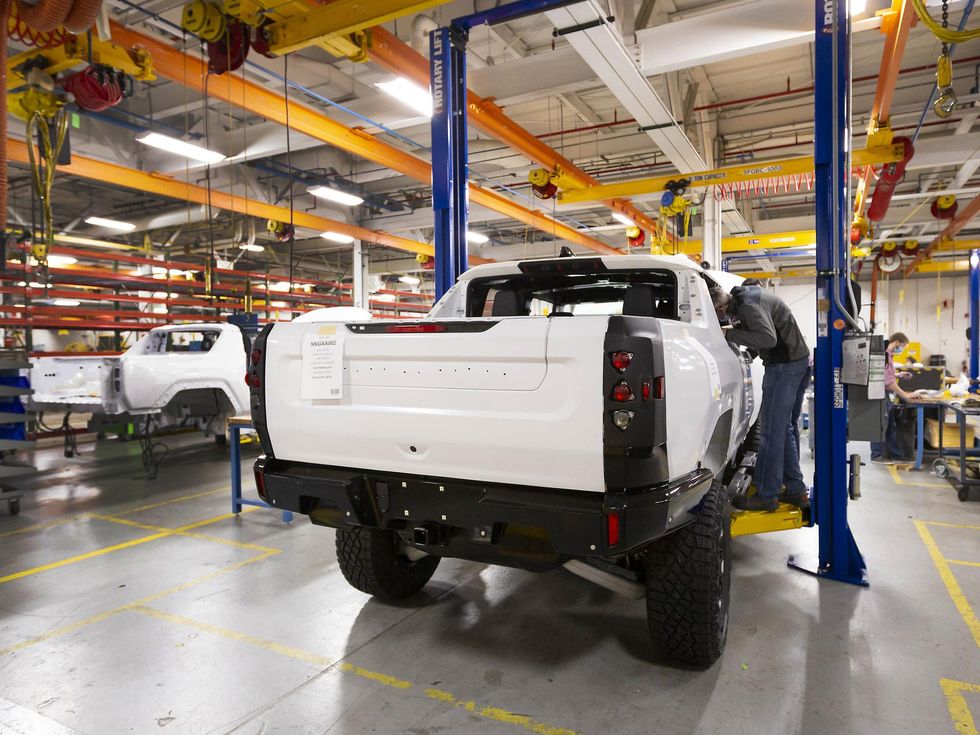 Two GMC Hummer EVs completing their builds prior to shipping for continued validation testing. Photo by Jeffrey Sauger for General Motors
"We are thrilled with the auction results and what the proceeds will mean for the Tunnel to Towers Foundation," said Duncan Aldred, global vice president of Buick and GMC. "We also recognize the support of Barrett-Jackson for this special occasion, which made it a 100 percent charitable endeavor."

The Hummer EV Edition 1 is the first GMC Hummer EV out of the gate for the premium brand. It will be GMC's first full-electric vehicle and feature a white exterior and a unique Lunar Horizon interior. It gets its power via a three-motor electric four-wheel drive system that delivers 1,000 horsepower and 11,500 pound-feet of torque.
The truck rides on GM's new Ultium platform and 18-inch wheels wrapped in 35-inch tires. There's underbody armor, underbody cameras, an adaptive air suspension, four-wheel steering with CrabWalk diagonal-drive functionality, Watts to Freedom maximum acceleration capability, and Super Cruise driver assistance features.
Reservations for the Edition 1 are currently full but other versions of the Hummer EV can be reserved online.