2021 Subaru Crosstrek getting more powerful engine, additional trim level
Mar 2, 2020, 6:25 am
Photo courtesy of Subaru of America, Inc.
One of the biggest complaints reviewers and buyers have about the Subaru Crosstrek. is that it's underpowered. The small SUV's 152-horsepower 2.0-liter four-cylinder engine is plenty competent as a daily driver but when it comes to more exciting driving situations, the Crosstrek doesn't have the oomph to keep up.
AutomotiveNews has reported that during the annual National Automobile Dealers Association conference in Las Vegas, Subaru of America's CEO Tom Doll told dealers that Subaru's 2.5-liter engine will replace the current 2.0-liter for the 2021 model year.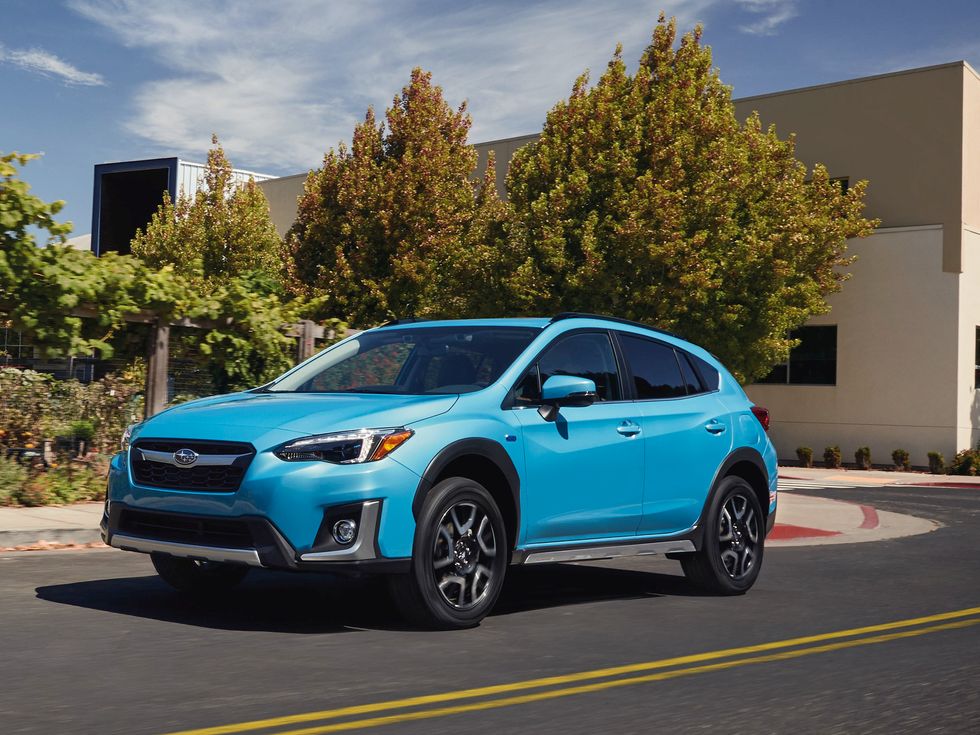 Subaru sells a plug-in hybrid version of the Crosstrek in certain states.Photo courtesy of Subaru of America Inc.
That's the same engine that is standard in the 2020 Subaru Outback, Forester, and Legacy. In those models, the 2.5-liter four-cylinder engine achieves 182 horsepower and 176 pound-feet of torque. Those numbers would be a significant upgrade for Crosstrek customers.
The power plant gets 26 mpg in the city and 33 mpg on the highway. That's about the same fuel efficiency as the 27 mpg/33 mpg city/highway that the Crosstrek gets from its current 2.0-liter engine.
In the Outback, Forester, and Legacy, the engine comes paired with a standard continuously variable transmission. That is likely to be the case with this engine offering.
Doll told dealers that the new engine will be available in the Limited trim level.
Subaru will also offer a new Crosstrek Sport grade. Subaru currently sells a Forester Sport model that has proven popular with buyers.
The Subaru Crosstrek saw sales decline in 2019, but still managed to claim a spot on the top 20 SUVs sold list.