These are the 2021 Nissan Rogue's most family-friendly features
Sep 22, 2020, 7:16 pm
Photo courtesy of Nissan North America
The Nissan Rogue has been redesigned for the 2021 model year. It continues to bring a lot of what families like to the table. As one of America's top-selling SUVs, the Rogue competes directly with the Toyota RAV4, Honda CR-V, Mazda CX-5, and Ford Escape, among others. Check out the Nissan's most compelling features by scrolling down.
Every Rogue comes loaded with safety technology.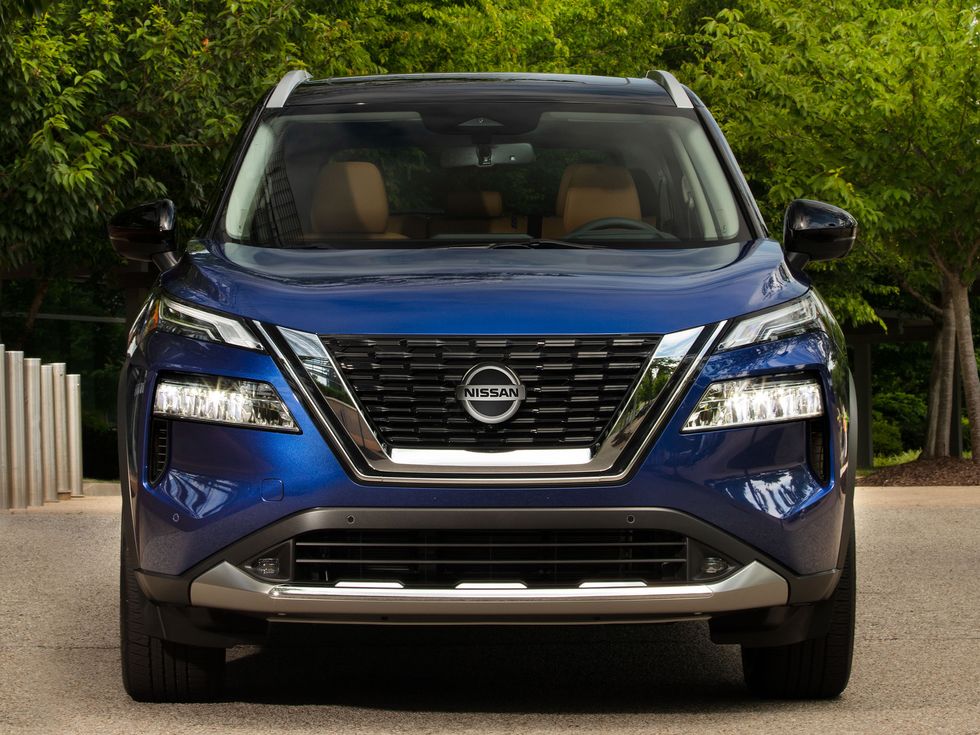 Photo courtesy of Nissan North America
The Nissan Safety Shield 360 suite of safety and driver assist technology comes standard on the Rogue. It includes automatic emergency braking with pedestrian detection, blind spot warning, rear cross-traffic alert, land departure warning, high beam assist, and rear automatic braking.
Additionally, the company's Intelligent Driver Alertness and Rear Door Alert technologies are standard.
The rear doors open wide.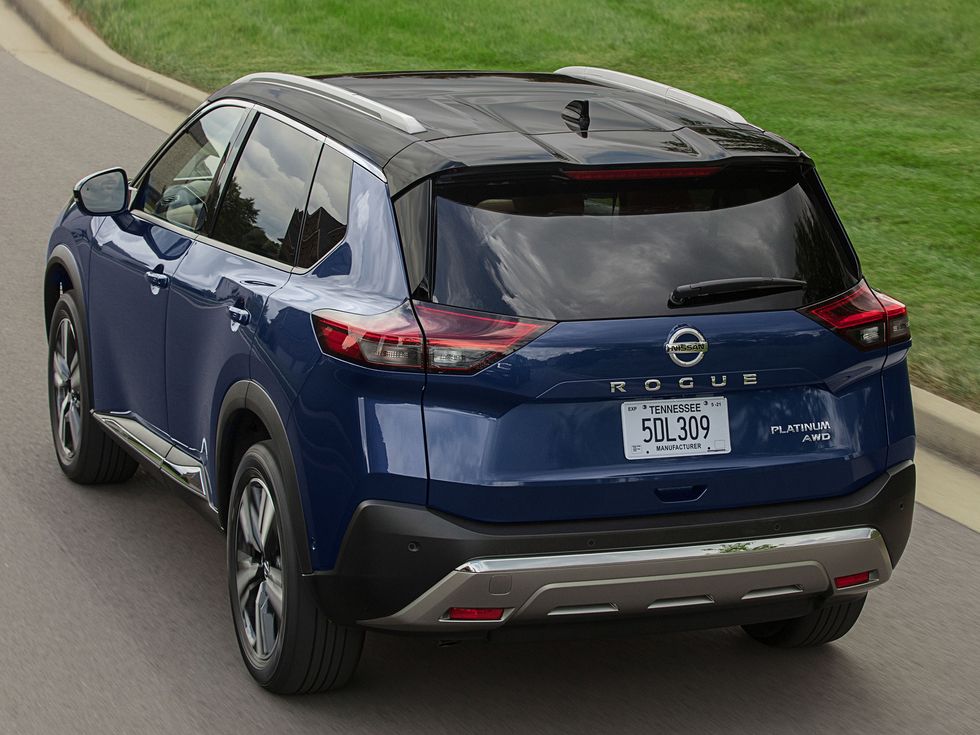 Photo courtesy of Nissan North America
Nissan's engineering team has enabled the rear doors on the 2021 Rogue to open to nearly 90 degrees. That not only makes it easy to get luggage and groceries in and out, but also kids and car seats. All three rear seating positions allow for child seat installation.
Keyless entry has been expanded to the rear doors.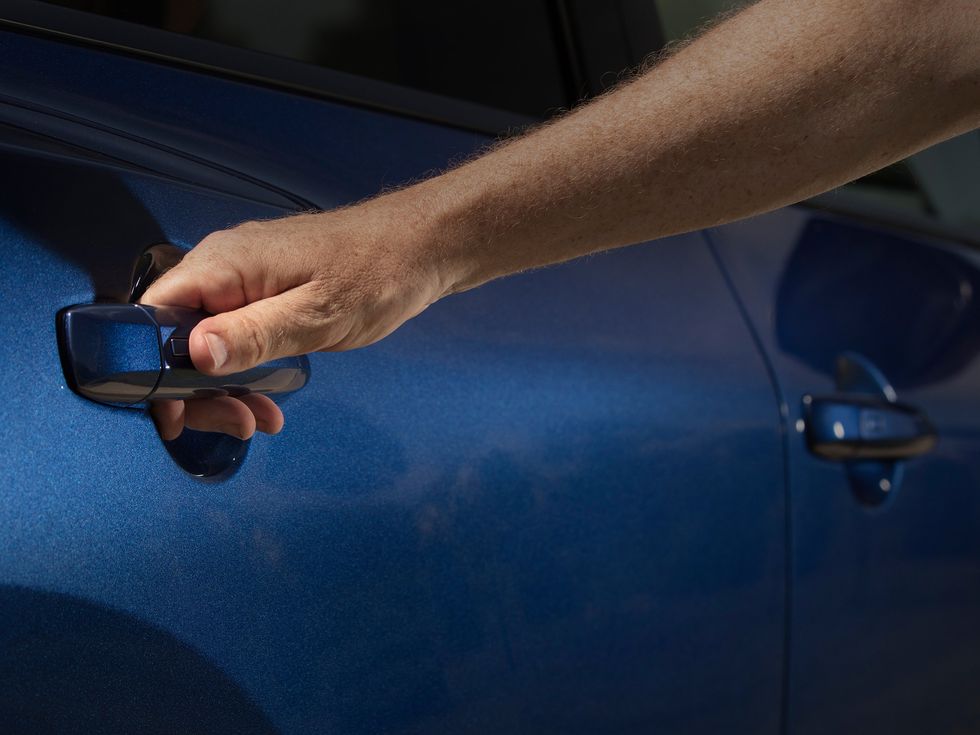 Photo courtesy of Nissan North America
No need to pull out the key to open the doors of the Rogue. Traditionally the keyless entry function works for the driver's door (and sometimes the front passenger's door) and then the driver must open the door and press the unlock button to unlock the rear doors.
Now, the Nissan Intelligent Key will allow rear doors to unlock by holding the key near the door and pressing the button on the rear door handle. All doors can be unlocked by pressing the button twice in quick succession.
Remote technology keeps you and your family warm or cool, right away.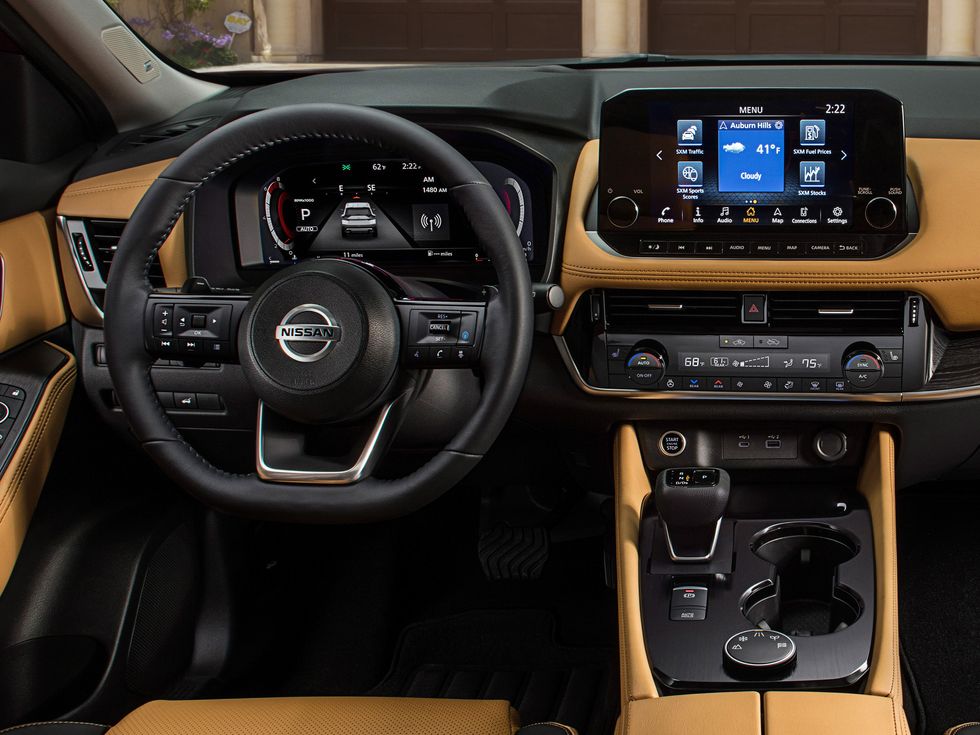 Photo courtesy of Nissan North America
Avaialbe Remote Engine Start technology with Intelligent Climate Control allows parents to heat or cool the cabin of the Rogue from a remote location prior to entering the vehicle. This allows young children and others relief from enduring climate extremes.
Zero Gravity fills the Rogue's universe.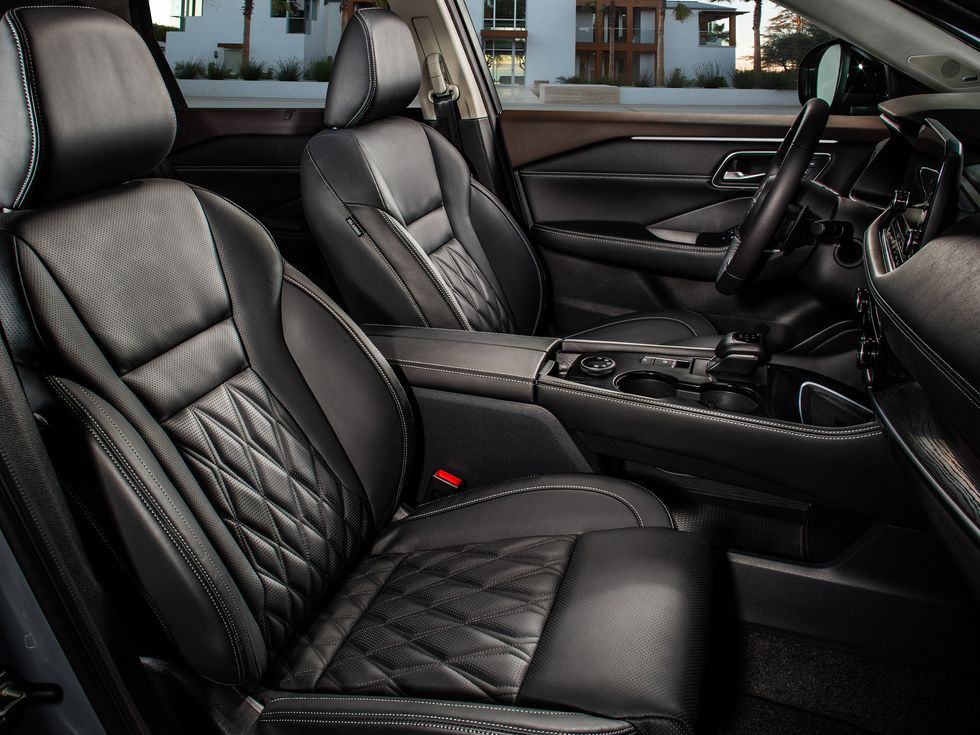 Photo courtesy of Nissan North America
Nissan's ultra-comfortable NASA-inspired Zero Gravity seats are no longer for front-row passengers. For 2021, the Rogue gets the seats in the second row - standard. The seats feature low-fatigue spinal support and are available with heated seat functionality.
Privacy and comfort, please.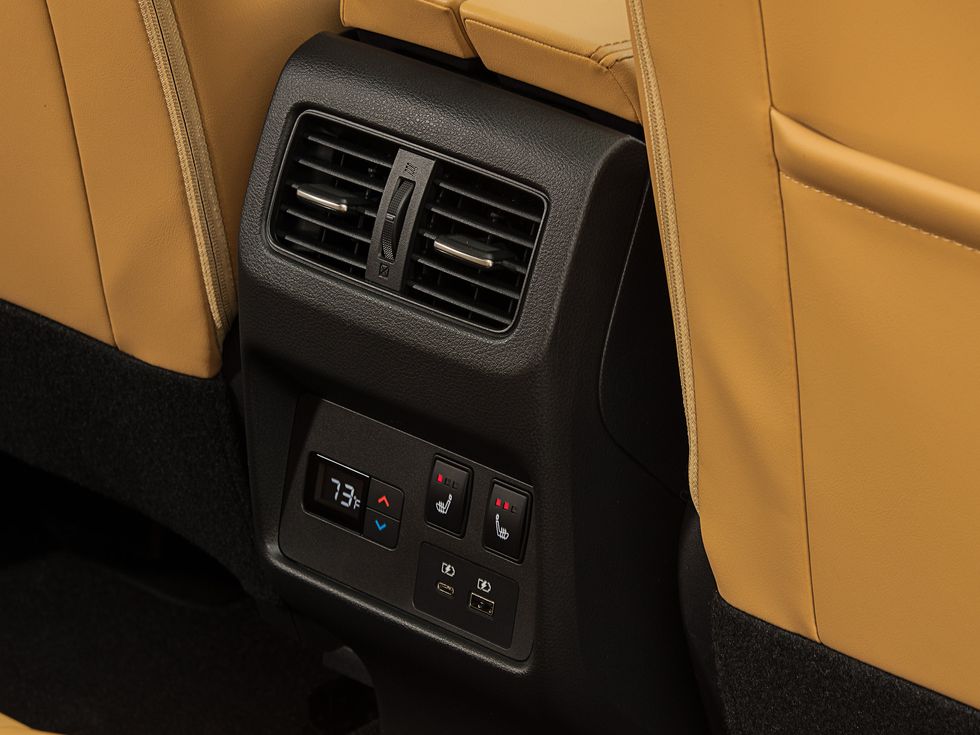 Photo courtesy of Nissan North America
You, your passenger, and your kids can enjoy the three zones of climate control in the 2021 Rogue. The front passenger and driver each have a zone while the third is for rear-seat occupants.
Class-exclusive pull-up sunshades help keep the sun out, aiding in climate control system functionality.
Cargo storage has gotten easier.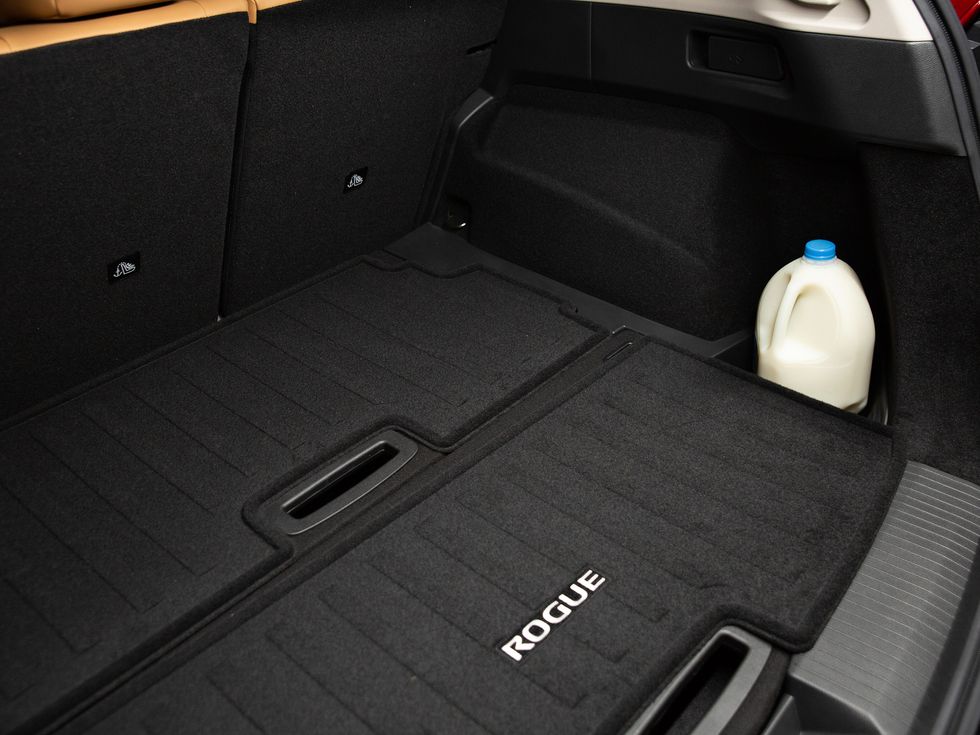 Photo courtesy of Nissan North America
Nissan's team has redesigned the Divide-n-Hide cargo storage system for the 2021 model year, allowing it to provide hidden storage. On the inner right side of the cargo area (behind the wheel arch), there is a space for securing wider items like a. bag of groceries or a gallon of milk.
A motion-activated tailgate is newly available for 2021.
Cords are so last year.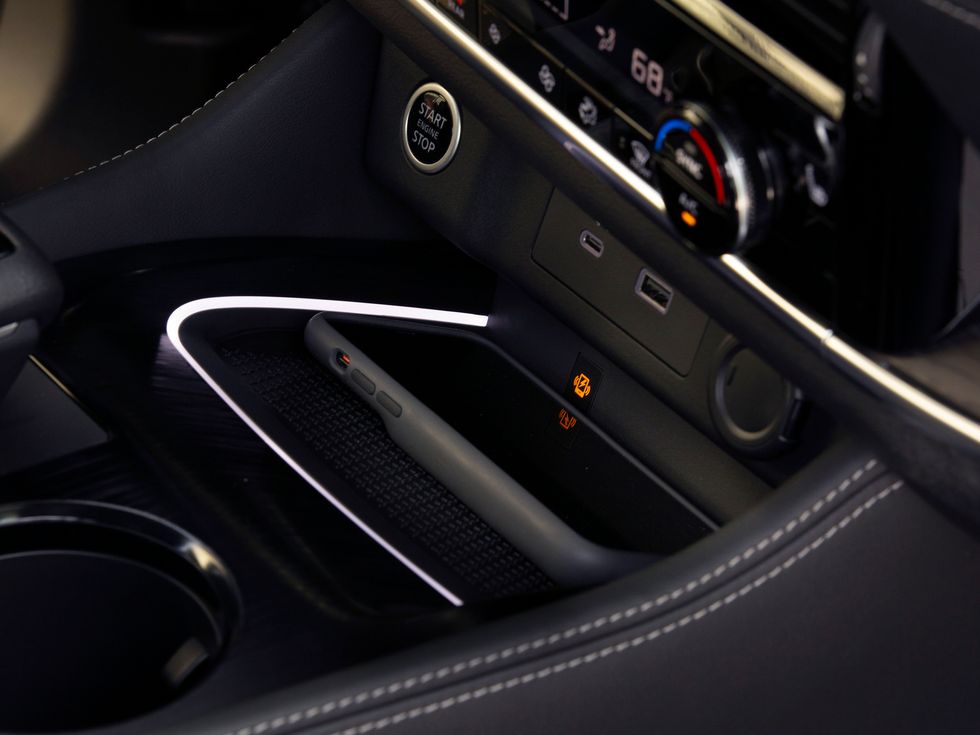 Photo courtesy of Nissan North America
Now owners can connect without cords. The 2021 Rogue comes with available wireless Apple CarPlay as well as a wireless smartphone charger.
If you're an Android user, then you'll have to use a cord to connect. For those users, there are USB Type-C and Type-A charging ports.
ProPilot Assist takes the wheel.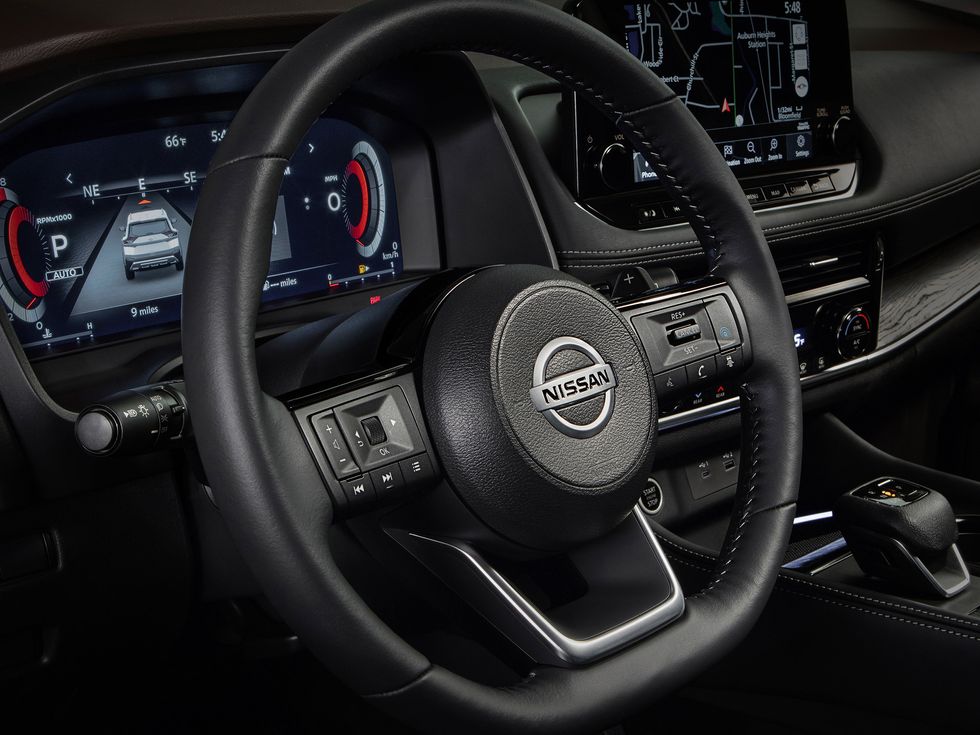 Photo courtesy of Nissan North America
Nissan's ProPilot Assist technology doesn't allow for hands-free driving and it's not self-driving, but it does fuse together many functionalities that make daily drive functions easier, especially when your children are doing their best to distract you.
ProPILOT Assist combines steering assist and Intelligent Cruise Control to help control acceleration. It can be used in heavy traffic and on open highways.
For 2021, ProPilot Assist has been enhanced. It has next-generation radar and camera technology that is designed to allow for smoother braking, better steering assist, and improved detection performance when vehicles cut into the lane.
Rogue's drive modes are designed to inspire confidence.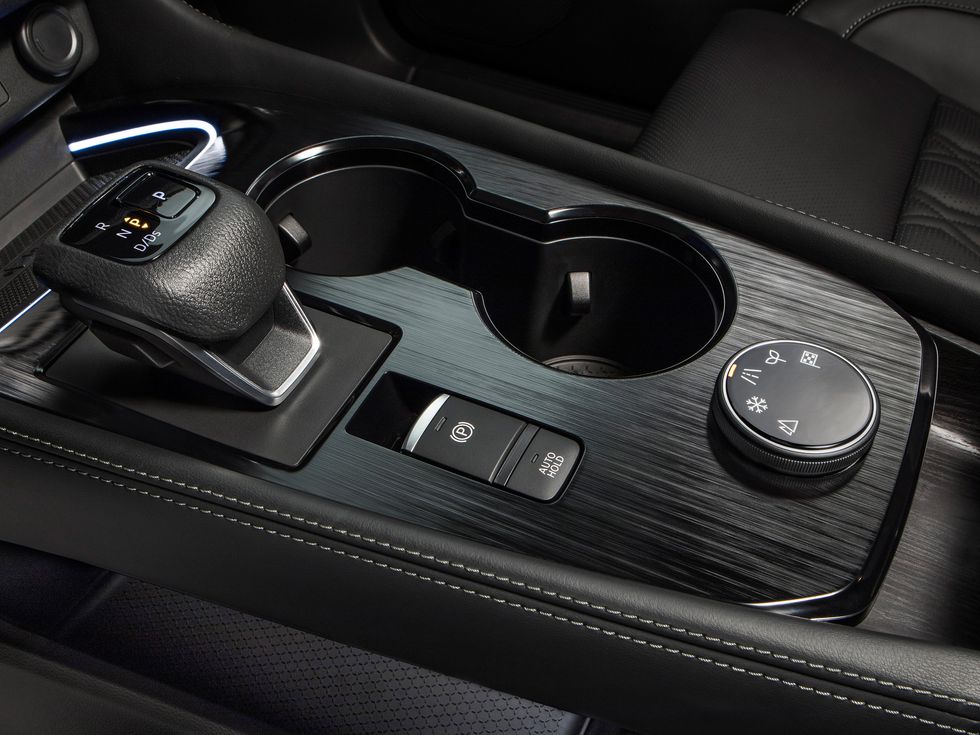 Photo courtesy of Nissan North America
Nissan has made the Rogue available with all-wheel drive. Those models also get five drive modes: Off-road, Snow, Standard, Eco, and Sport. The modes are engaged using the drive-mode selector mounted on the center console. The all-wheel drive system uses new technology that is designed to respond quicker when slippage is detected.
Production of the 2021 Nissan Rogue is underway now in Smyrna, Tennessee. It will arrive at dealerships later this fall.