Take it for a spin? Lexus IS Wax Edition adds a fully functioning turntable to the car
Mar 26, 2021, 6:33 am
The Lexus IS Wax Edition hits the right notes. It's a sports sedan concept car with a fully functional turntable built into the dashboard that's capable of playing records while the car is in motion. The car is the result of a collaboration between Lexus, Pitchfork, DJ and producer MC Madlib, and producer Kaytranada. The collaboration also included a new double-single on vinyl that debuted in the Lexus IS Wax Edition.
Two episodes of the "Driven by Sound" documentary series feature the collaboration. The first has a behind-the-scenes look into the creative process of Madlib and Kaytranada. The second documents the creation of the in-dash turntable and reveals the Lexus IS Wax Edition.
Both episodes of the series feature the double-single. Vinyl Me, Please (VMP)), a monthly record subscription club that curates and creates vinyl packages, will distribute the exclusive 7-inch vinyl to select members as part of their subscription.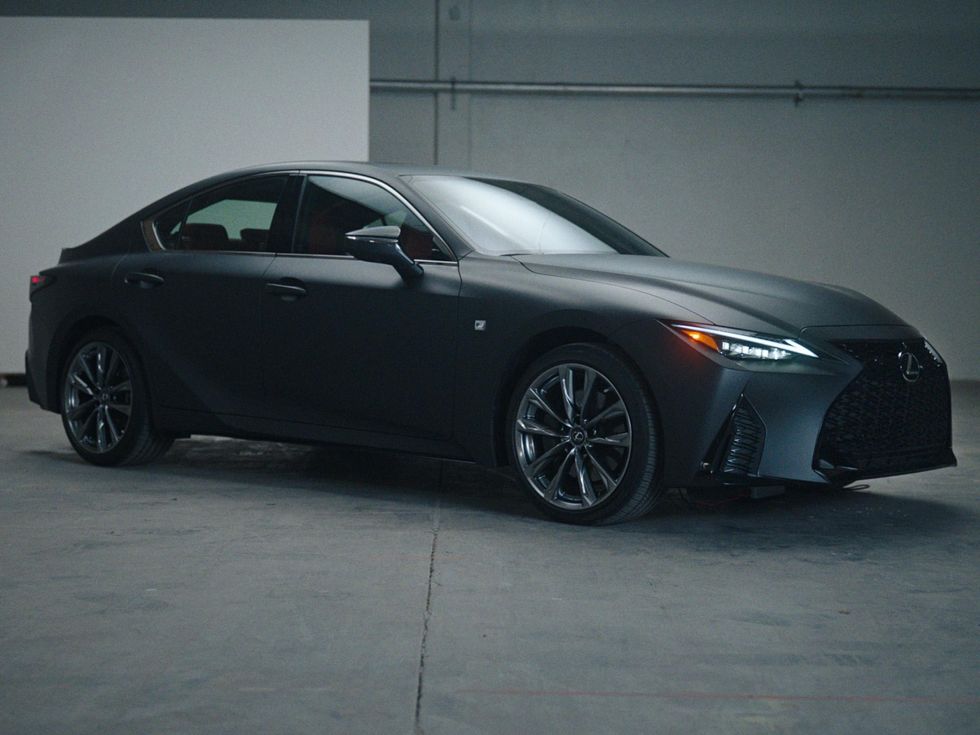 The exterior of the car has a unique finish.Photo courtesy of Lexus
"When I make music, I usually do it in headphones, so I hear everything clear," said Madlib. "And I take it to the car, test it out. Every time. That's the big test. To have the turntable in a Lexus? That's beyond."
To create the unique car, Lexus worked with SCPS, a world-renowned creative technology and custom fabrication studio based in Los Angeles. For over a decade, SCPS has been behind the marketing innovations of consumer brands and Hollywood's biggest blockbusters.
The dashboard record player was created using a 3D printer and modified with carbon fiber and machined aluminum. It fits snugly in the car's glovebox and is large enough to play a 12-inch record. A rotating motor helps stabilize the turntable while the car is in motion to help avoid skips.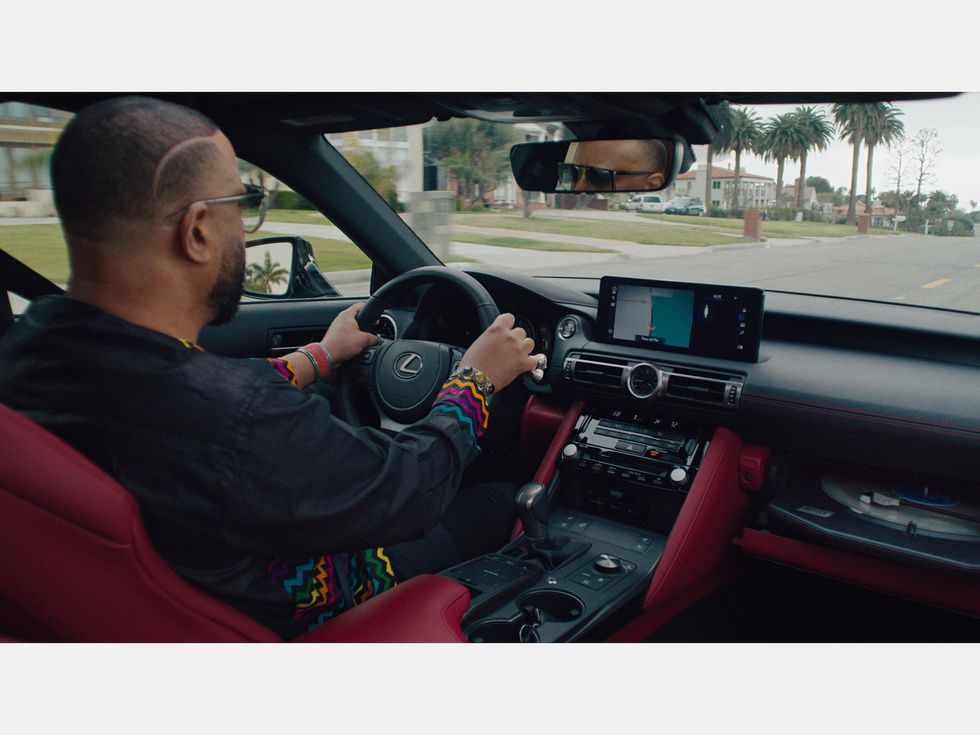 The model has a two-tone interior.Photo courtesy of Lexus
"Like audiophiles who go 'all in' to create the purest listening experiences, we went 'all in' to design the new 2021 Lexus IS as the purest expression of a sports sedan," said Vinay Shahani, vice president of Lexus marketing. "The Lexus IS Wax Edition exemplifies the ultimate union of our respective passions, bringing together vinyl and cars in a fresh new way."
The IS Wax Edition has a Mark Levinson Premium Surround Sound Audio System that's able to be added to traditional IS models. The system features 17 speakers and an amplifier that delivers over 1,800 watts of power for a 7.1 surround sound listening experience.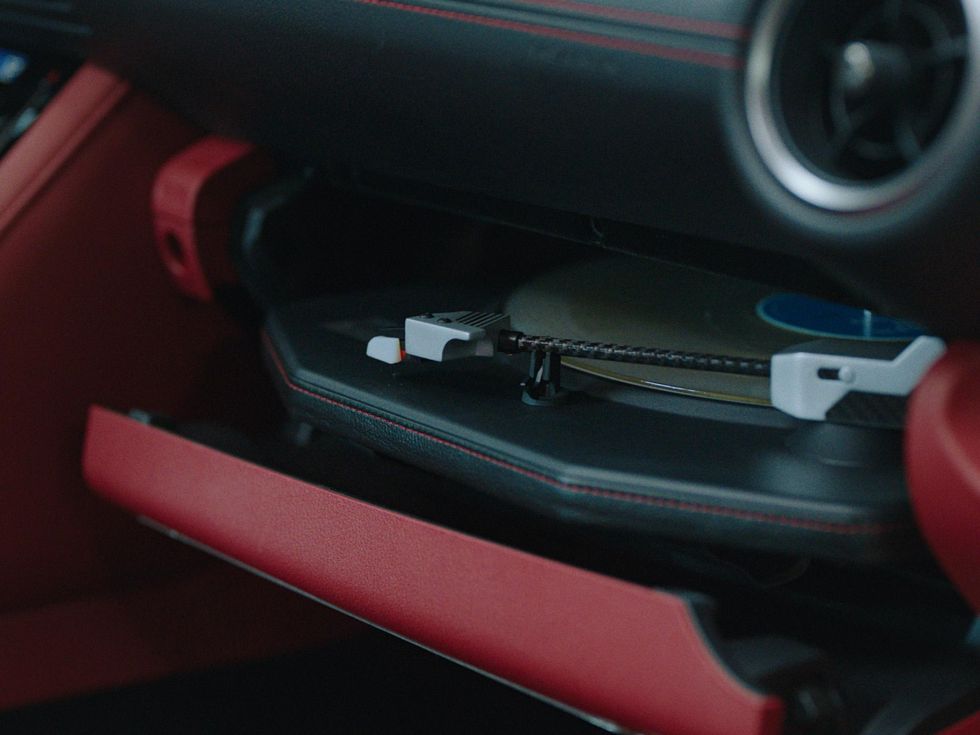 The car's turntable is located in the glovebox.Photo courtesy of Lexus
The modified vehicle will not be for sale but will be on display at future Lexus events.