First 2021 Lexus LC 500 Convertible sold for $2 million
Jan 18, 2020, 7:35 am
Photo courtesy of Toyota Motor Sales, U.S.A., Inc.
The first production model fo the 2021 Lexus LC 500 Convertible has been auctioned off for charity at the annual Barrett-Jackson Scottsdale Auction. One-hundred percent of the hammer price benefits the Boys & Girls Clubs of America and the Bob Woodruff Foundation.
Lot #3003 featured the 2021 Lexus LC 500 Convertible Inspiration Series VIN 001. There will only be 100 Inspiration Series models sold. The Series features design attributes not found in any other LC.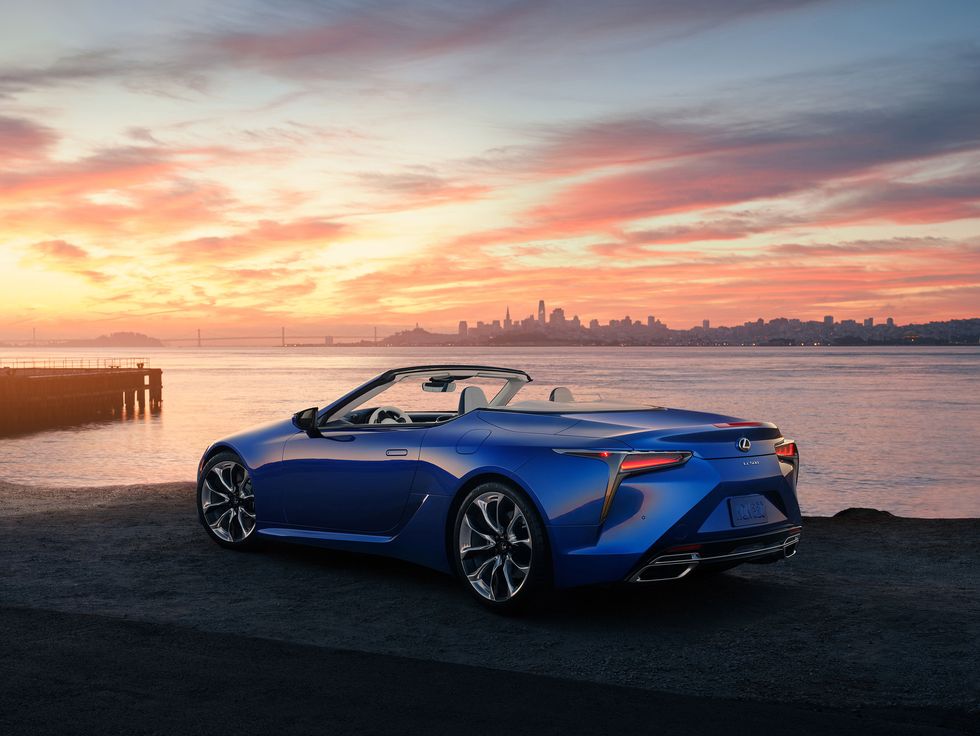 A buyer purchased the unique lot at auction for $2 million.Photo courtesy of Toyota Motor Sales, U.S.A., Inc.
The lot winner receives the first model in the Inspiration Series. It will carry VIN 100001. It has exclusive features not found on any other Inspiration Series, including one-off color accents such as Liquid Platinum-colored headlamp garnishes, side intake garnishes, side mirror bottoms and taillamp garnishes. It also comes equipped with Liquid Graphite-colored forged alloy 21-inch wheels with gloss black accents, blue brake calipers the that match the Structural Blue paint job, and a carbon-fiber scruff plate that is imprinted with "LC Inspiration Series Launch Exclusive 1 of 1."

The winner also gets a custom Zero Halliburton luggage set, autographed memorabilia, an exclusive Lexus experience and more. Delivery of the vehicle is expected in July 2020.
Lexus introduced the LC 500 Convertible at the 2019 Los Angeles Auto Show. The model is more than just a LC 500 with the roof chopped off. It has unique features and attributes that help it achieve a sleek and nearly seamless design.
Each LC 500 Convertible has a 5.0-liter V8 engine under the hood that is paired with a 10-speed automatic transmission and achieves 471 horsepower and 398 pound-feet of torque.

For more information on the LC 500 Convertible, click here.