Redesigned 2021 Kia Optima teased showing Kia Stinger and Hyundai Sonata-ish looks
Nov 4, 2019, 2:10 pm
Photo courtesy of Kia Motors Group
The next-generation of the Kia K5 (what the Optima is sold as in some overseas markets) has been shown off on the Kia Motors Group Facebook page, giving a good hint at what Americans will see when the next-gen 2021 Kia Optima reaches U.S. shores.
From the pictures, it is easy to see Sonata-like similarities with the new Optima. A similar pinched nose ends with the distinctly Tiger Nose grille and its C-Pillar and nearby glass rakes like a fastback. LED light signatures rise high up onto the hood and along the sides showing Stinger-like athletic proportions and styling.
The car showcases a two-tone body design, something the Optima used to gain attention just one generation ago.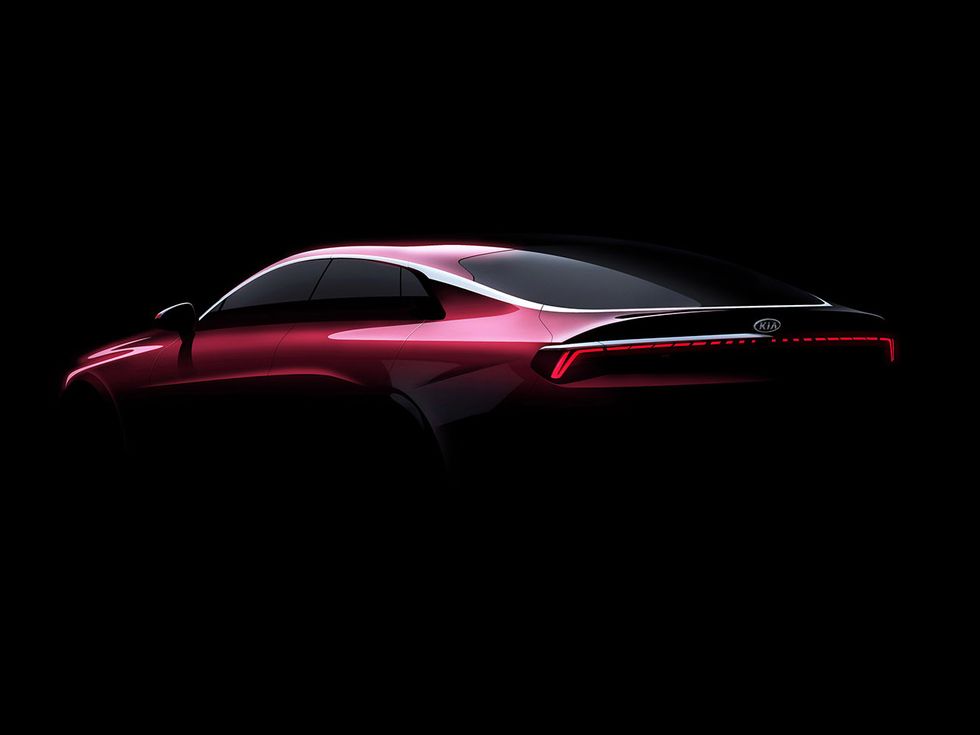 The 2021 Kia Optima features looks that are reminiscent of the Hyundai Sonata, Dodge Challenger, and Kia Stinger.Photo courtesy of Kia Motors Group
The fastback design includes a spoiler at the rear that has badging at the center. A new horizontal light signature dominates the back end, which appears a bit on the square side, like a Dodge Challenger.
The released rendering of the Optima's cabin shows a spacious model with horizontal design lines. Those are things that the Kia team already executes in other vehicles. Its wheel isn't markedly different than what is already on the market. Vent design and the appearance of the car's infotainment touch screen appear to be evolutions of current Kia design.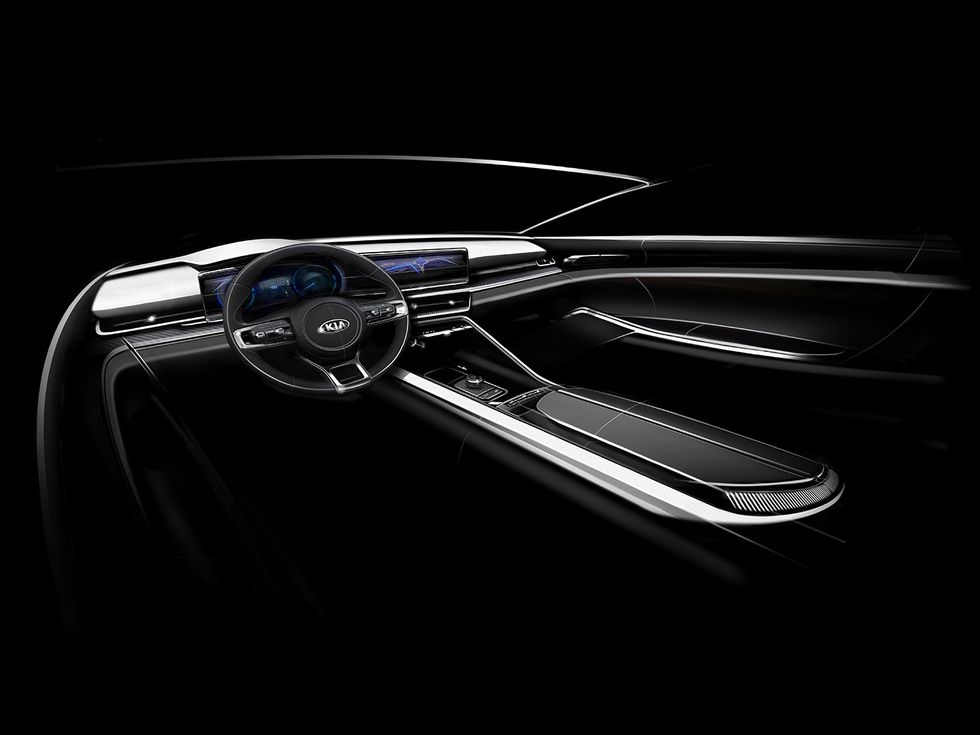 This rendering of the Kia K5 shows a futuristic design motif that plays on current Kia themes.Photo courtesy of Kia Motors Group
The cabin rendering does not explicitly show a shifter, though the dial in the center near the driver may be it. There also appears to be a touch pad (say it aint' so, Kia, please) while most buttons, levers, and knobs are kept to a minimum. That may, however, be an illusion as the final design process often requires practicality to take precedence over forward-looking design.
Current Hyundai Sonata and Kia Telluride technology tells us what to expect in the forthcoming Optima. There will likely be a good list of standard and available safety and driver assistance technologies as well as convenience tech like a head up display driver information display camera screens.
The 2021 Kia Optima is expected to go on sale in the U.S. in late 2020. The 2019 model starts at $23,190 and it is likely that Kia will want to keep the price similar when it arrives on dealer lots.