Infiniti spills the tea on the upcoming redesigned 2021 QX60
Nov 12, 2019, 9:15 am
Photo courtesy of Infiniti Motor Company
It wasn't an accident. During a presentation about the forthcoming 2020 Infiniti QX55 and an upcoming electrified sedan, Infiniti threw in some detailed information about an SUV that won't be seen publicly for quite a while.

And they didn't say AutomotiveMap can't tell you about it. But, there were also no pictures allowed of what was seen.
The design for the 2021 QX60 all starts with the passenger. Mike Colleran, Vice Chairman and Global Division Vice President, Marketing and Sales Operations, Infiniti, is quick to say that the customer is at the counterpoint of the company's product strategy. This is about more than just the car. It's about, "taking care of the customer all the way through" from initial contact to service and everything in between.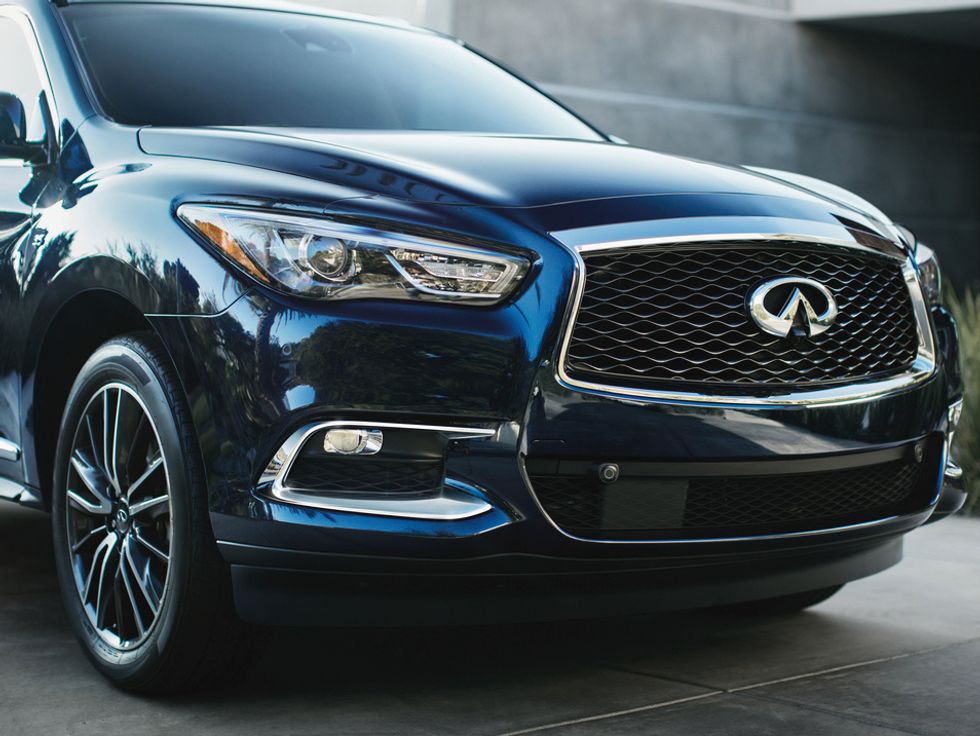 The current QX60 has a rounded look up front. The new edition doesn't, instead featuring more straightforward design.Photo courtesy of Infiniti Motor Company
That also means not screwing up the products that are doing well for the company, like the QX60 midsize SUV.
The looks of the 2021 QX60 are more straightforward and muscular than the current model. The design is a true evolution and it fits in nicely with the looks of the QX55 and the QX80. This new model has its grille more upright and headlights that are narrow, with an overall look that may remind folks of the Hyundai Santa Fe. Infiniti used "masculine" when describing the aesthetic.
There are no powertrain details available though given the tenor of the presentation Infiniti was giving, it's likely the QX60 will have some element of electrification coming though the company has said that the model will not be electrified at launch. It will come standard with front-wheel drive and all-wheel drive will be available.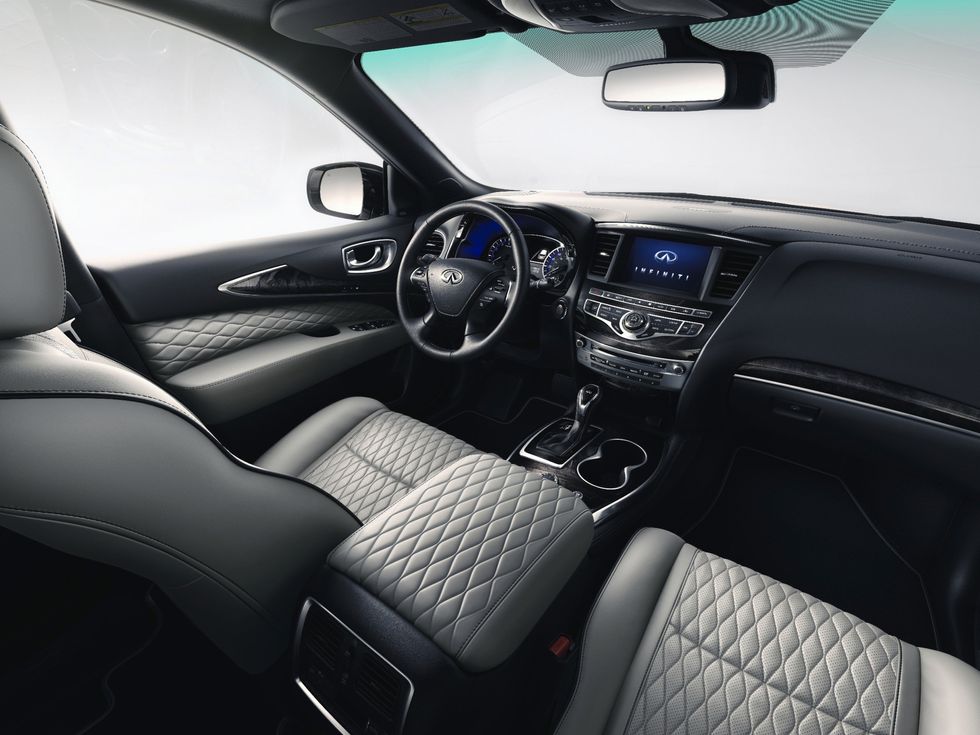 The interior of the 2020 Infiniti QX60 is nice, but starting to show its age. The new edition features much more modern design but retains the elegance Infiniti has become known for.Photo courtesy of Infinit Motor Company
The interior of the 2021 model is wholly different than the 2020 version. The thoroughly modern SUV features USB ports at its seats, a Wi-Fi hot spot, and two 12.1-inch infotainment screens that replace the current entertainment, information, and climate control center stack setup.

Its cabin is outfitted in fine appointments befitting a premium brand, including quilter leather.
Infiniti says that the model will feel wider than its predecessor.
Designers have given the model the ability to come with a two-tone paint job.
At its rear is new signature Infiniti badging with the word "Infiniti" making its way back onto the tailgate of the SUV. During the presentation, the crowd was teased with the possibility that the "I" in the Infiniti badging may be functional and serve as the vehicle's tailgate release.