It's official! Ford Mustang Mach-E First Edition reservations are full
Dec 30, 2019, 12:04 pm
Photo courtesy of Ford Motor Company
Despite saying that they don't like the Mustang name on an electric vehicle, buyers have eagerly been putting down a reservation for the 2021 Ford Mustang Mach-E. The Dearborn, Michigan automaker announced today that all of the First Edition models of the new all-electric crossover have been spoken for.
The Mustang Mach-E starts at $43,895 (excluding a $1,100 destination charge and any state or federal tax incentives). The limited-edition First Edition model starts at $59,900 and features similar specs as the Premium Extended Range AWD: 270 miles of range and 332 horsepower.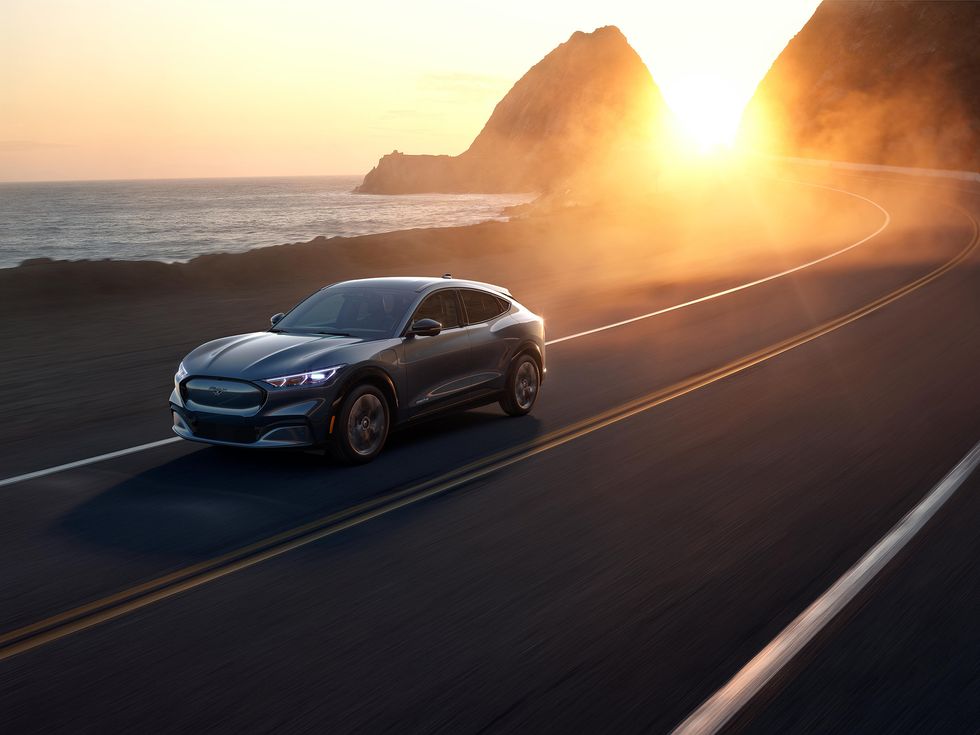 Nearly 30 percent of all Mustang Mach-E reservations are for the Mach-E GT.Photo courtesy of Ford Motor Company
Among the reservations Ford has taken so far, Carbonized Gray is the most popular paint job with 38 percent of reservations choosing it. Grabber Blue Metallic and Rapid Red were second and third with 35 and 27 percent of the choices, respectively.

More than 80 percent of U.S.-based customers who reserved the SUV opted for an Extended Range Battery. That battery is expected to have about 300 miles of range.
Fifty-five percent of the vehicles have been equipped with all-wheel drive. Rear-wheel drive is standard and all-wheel drive is an uncharge, similar to how pricing works on a traditional vehicle.
Nearly 30 percent of all Mustang Mach-E reservations are for the Mach-E GT. The top-tier GT trim level starts at $60,500. For that price, buyers get all-wheel drive, 235 miles of range, 459 horsepower, and 612 pound-feet of torque. There's also 20-inch forged wheels, Brembo brakes, an adaptive Magnaride suspension, and exterior trim upgrades.
More than a quarter of all reservations have come from California.
AutomotiveMap recently rode in a prototype of the model to see if it is worthy of the Mustang name.
You can get a glimpse into how the Mustang Mach-E was created here.
Interested in reserving a Mustang Mach-E for yourself? Here's how.