New all-electric Fiat 500 revealed, but it might not come to the U.S.
Mar 11, 2020, 6:00 am
Photo courtesy of FCA US LLC
Fiat Chrysler Automobiles (FCA) has debuted a new chapter in Fiat 500 history. The car is now only available with an electrified powertrain, though FCA is still deciding if it will ever be sold in the U.S.
The new 500 has a more aggressive exterior that's less bulbous but still retains many fo the design characteristics of the 500 of years past. At the front, for the first time, there's a 500 badge instead of just a Fiat badge. The front bumper is like the one on the 1957 model while LED headlights and flush body handles push the model into the 21st Century.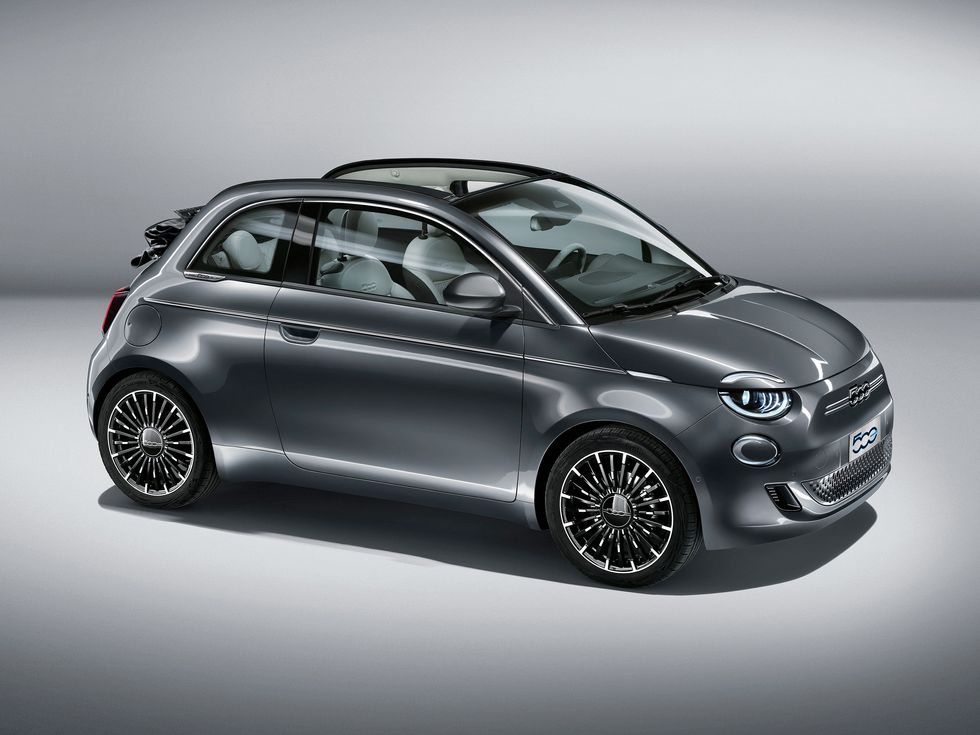 Fiat added vintage design touches to the exterior of the new model.Photo courtesy of FCA US LLC
It is 2.4 inches longer and wider than before with a slightly longer wheelbase and larger wheels.
The car is powered by a 42-kWh lithium-ion battery and Ann 85-kWh fast charger. It has an output of 87kWh and is able to accelerate from zero to 62 mph in 9 seconds (not exactly a land speed record). But, it can get to 31 mph from a standstill in 3.1 seconds. It has a range of approximately 199 miles (WLTP).
Fiat has given the car three drive modes: Normal, Range and Sherpa. Sherpa is like an extreme eco mode, using the least amount of fuel required to get to the destination. To do this is limits the speed to under 50 mph, lessons throttle response, and deactivates the climate control system and heated seats.
The Range drive mode allows for one-pedal driving.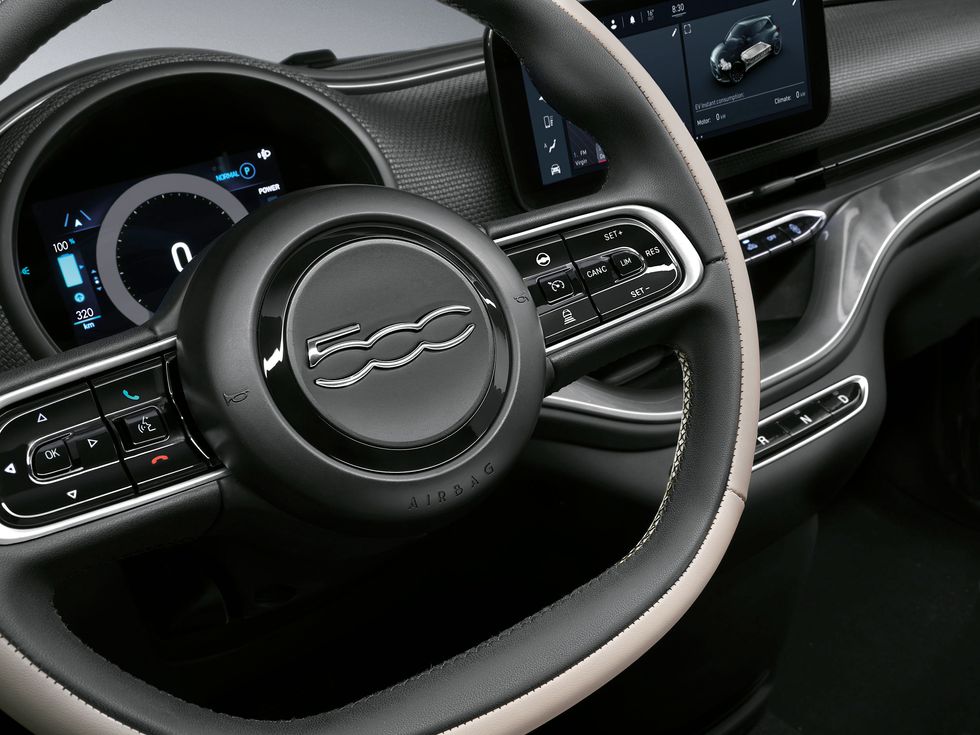 The car has a thoroughly modern interior that has come a long way in recent years.Photo courtesy of FCA US LLC
In Normal mode, the car has a top speed of 93 mph.
The 500 is the first Fiat to receive FCA's new UConnect 5 system, which is compatible with Apple CarPlay, Android Auto, and wireless communication. It comes equipped with a 10.25-inch touch screen.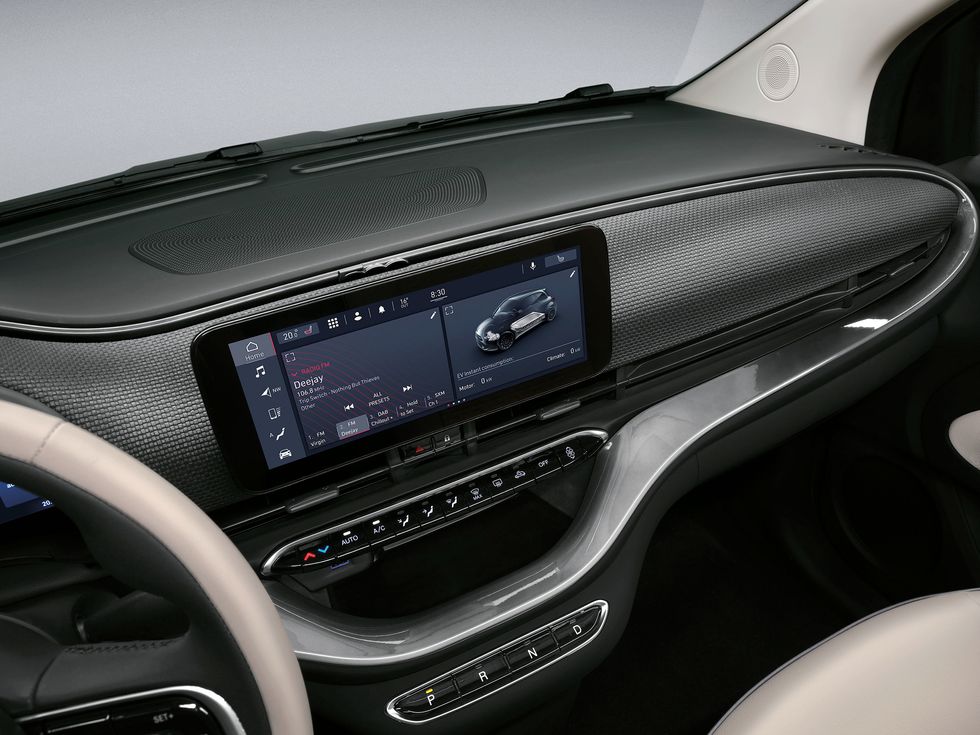 The large 10.4-inch screen sits front and center on the dashboard.Photo courtesy of FCA US LLC
The car, which was designed primarily for the European market, features Level 2 autonomous drive capability. That's relatively standard for new cars these days. Its features include:
Front-facing camera monitoring technology
Adaptive cruise control system that brakes or accelerates in response to cars, cyclists, pedestrians
Lane centring that the vehicle in the centre of the lane when the markings are correctly identified
Intelligent Speed Assist reads the speed limits and recommends applying them
Urban Blind Spot uses ultrasonic sensors to monitor the blind spots and warn of any obstacles with a triangular warning light on the wing mirror
Attention Assist provides warnings on the display, recommending that you stop and take a break when you are tired
360-degree sensors provide a drone-like view to avoid any obstacles when parking or performing complex maneuvers
There is no word when a decision will be made regarding the model being brought to the U.S.