2020 Nissan Armada Review: High on comfort and capability, low on tech
Dec 3, 2019, 9:34 am
Photo courtesy of Nissan North America
The 2020 Nissan Armada has a reputation for being a strong and capable vehicle but in an increasingly competitive field, it's not the stunner it could be. As 2019 comes to a close and 2020 begins, the three-row full-size SUV will be competing against completely redesigned Chevrolet Suburban, Chevrolet Tahoe, and GMC Yukon models for buyer dollars.
Both the Armada and the 2020 Infiniti QX80 offer a similar driving and handling experience. They're powered by the same 5.6-liter V8 engine that is paired with a 7-speed automatic transmission. The engine is thirsty and competent but both SUVs suffer from lane wandering habits that make a driver's arms tired and patience wear out in a jiffy.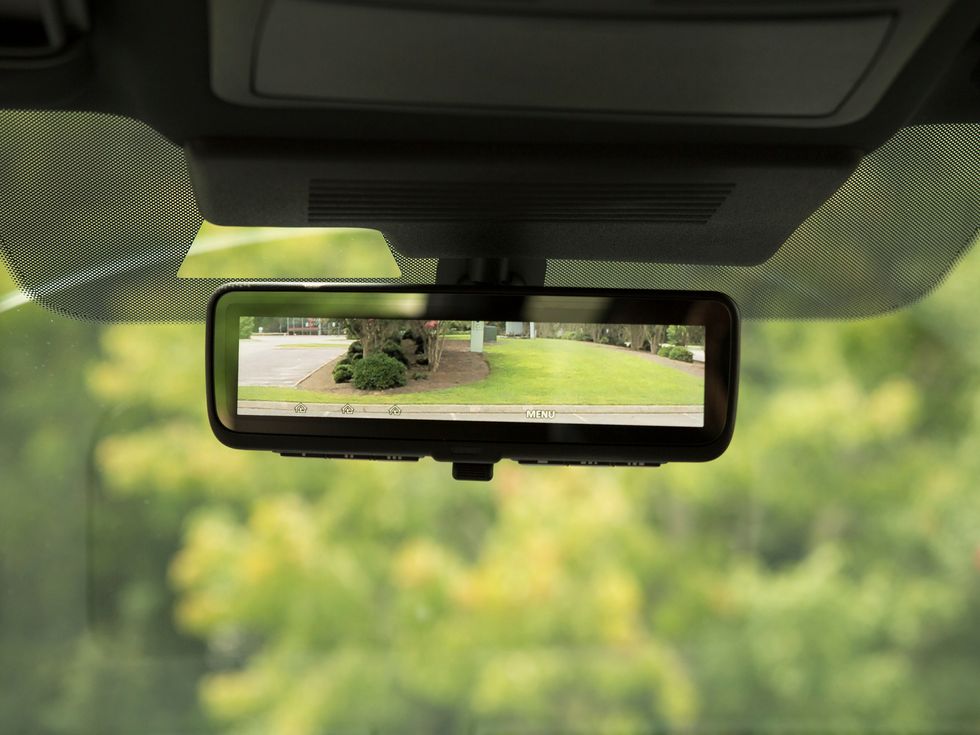 The SUV does have a nifty rearview camera mirror. It's distracting in the daytime but helps mitigate headlight blindness at night.Photo courtesy of Nissan North America
Both can tow up to 8,500 pounds and have enough off-road prowess to more than satisfy the average owner.
Seating is especially comfortable in both of the vehicles' front rows. Second row seating is decently comfy with enough leg- and headroom for adults to be comfortable. The third row is best only for short trips as adults feel easily squished.
Nissan introduced the Platinum Reserve trim level for its Armada for the 2018 model year. Designed to be the top-tier offering, the Armada Platinum Reserve features all the bells and whistles including Dark Chrome exterior trim, Dark Grey skid plate and tow hatch cover, two-tone leather-appointed seats, interior trim with unique stitching, and 22-inch wheels and tires. It also gets a standard rearview camera mirror.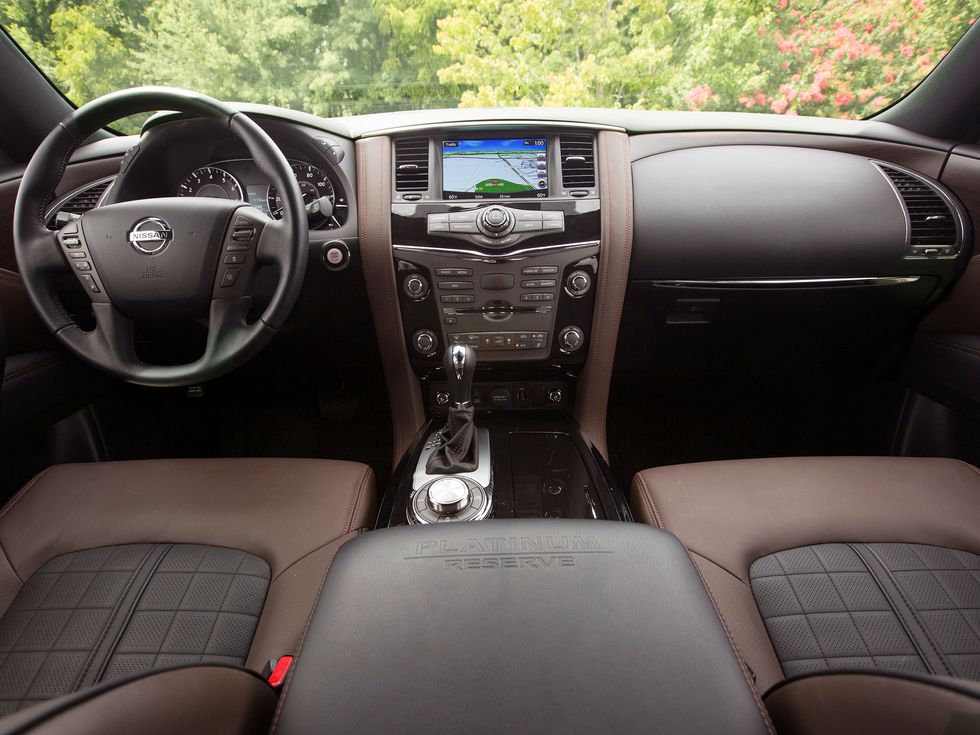 The center stack immediately dates the Armada.Photo courtesy of Nissan North America
But, and this is a big but, it still includes Nissan's outdated infotainment system and driver information screen. There are large buttons galore on the center stack in a time where most SUVs at the Armada Platinum Reserve's price point have gone to either one large infotainment screen and a minimalist button setup or a dual-screen setup with buttons only where absolutely necessary.
The driver information screen is a relic of another generation of vehicles. Despite technically only being in the second year of its second generation, the screen looks much older.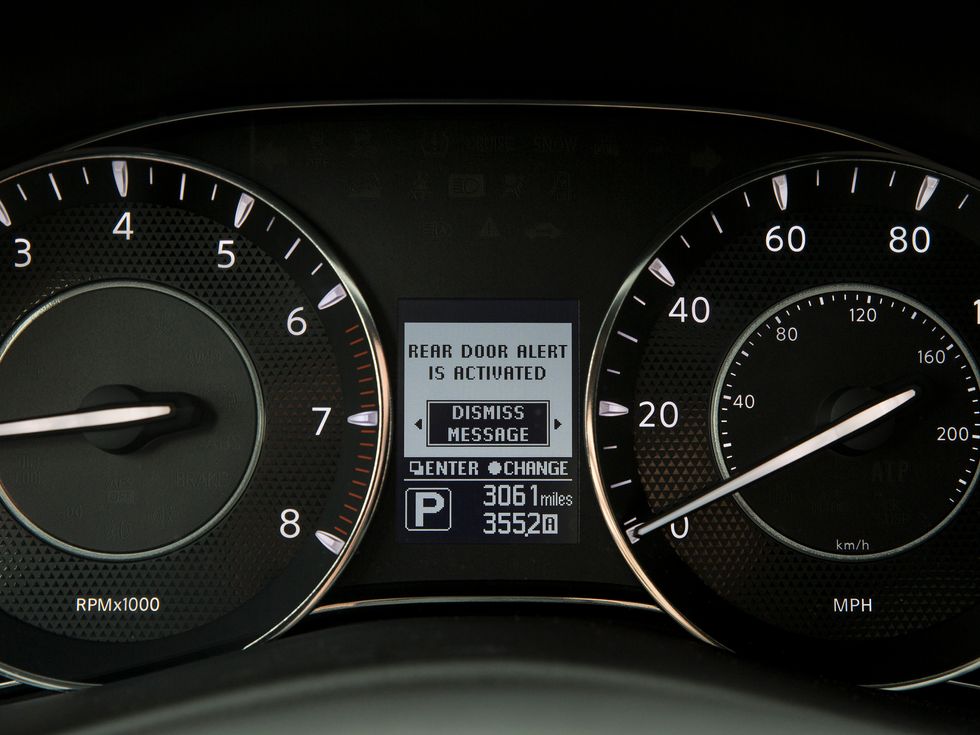 The driver information screen in the Armada looks a decade old.Photo courtesy of Nissan North America
With a $68,030 starting price for the 2020 Armada Platinum Reserve 4x4, it's easy to see potential buyers looking elsewhere for more updated equipment.

If you're set on getting a Nissan but want a more modern SUV, take a stroll over to the other side of the lot to the Infiniti dealership where a fresher 2020 Infiniti QX80 sits.