2020 Land Rover Defender has world's first dual-modem, dual eSIM design
Jan 7, 2020, 8:48 am
Photo courtesy of Land Rover
The 2020 Land Rover Defender will include the world's first dual-modem, dual eSIM design, which will allow owners to simultaneously download system updates over the air while streaming music or using apps. Most vehicle systems currently disable streaming functionality while the Software-Over-The-Air (SOTA) updates are happening, often disabling functionality for an extended period of time.
Land Rover's new Pivi Pro infotainment system shares electronic hardware with the latest smartphones. Using its two embedded LTE modems, the Defender can update 16 modules remotely using cloud-based technology from CloudCar in the background without effecting day-to-day connectivity for the user.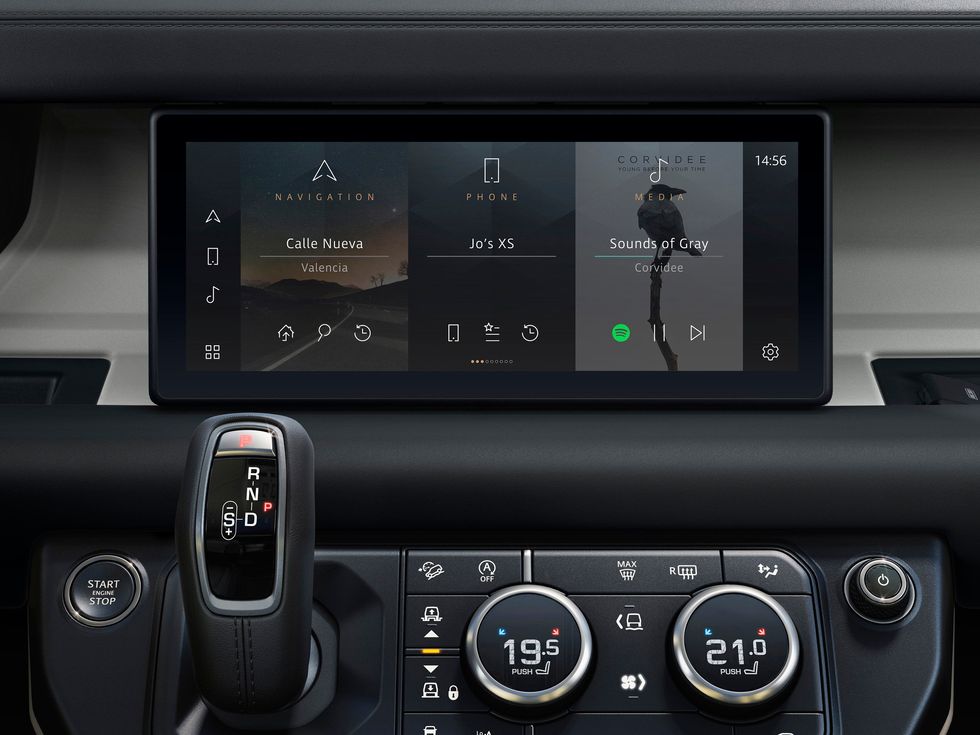 Over 45 modules will be SOTA capable in the new Defender by the end of 2021.Photo courtesy of Land Rover
"With one LTE modem and eSIM dedicated to the Software-Over-The-Air (SOTA) technology and the same set-up looking after music streaming and apps, New Defender has the digital capacity to keep customers connected, updated and entertained at all times anywhere in the world," said Peter Virk, Director of Connected Car and Future Technology, Jaguar Land Rover. "You could liken the design to a brain, with each half enjoying its own connection for unrivalled and uninterrupted service. Like the brain, one side of the system looks after logical functions, like SOTA, while the other takes care of more creative tasks."
The SUV's infotainment system is equipped with its own battery allowing it to be "always on" and able to respond immediately upon vehicle startup. This functionality allows the navigation system to be ready to accept a new destination immediately upon the driver entering the vehicle. Because of the dual-modem set-up, even the navigation system can be accessed during updates.
The Defender's 10-inch high-resolution infotainment touchscreen can also connect to two mobile devices at once via Bluetooth.
Land Rover initially announced that the Defender would have 14 modules that were SOTA capable. This new announcement of 16 is another step toward the more than 45 the company projects will be available by the end of 2021, eliminating the need for customers to visit their dealership to receive any software updates.