Refreshed 2020 Kia Niro gets exterior enhancements, high-tech additions
Nov 23, 2019, 7:48 am
Photo courtesy of Kia Motors
It feels like the Kia Niro was just introduced but here we are at mid cycle refresh. The enhanced 2020 Kia Niro Hybrid and PHEV see the addition of key exterior equipment and technology to help it competitive in the tough SUV market as more hybrids make their way to the market.
"It's difficult to improve on a winning formula," said Michael Cole, president, KMA, "but we're always striving to improve every product we sell and the enhanced 2020 Niro provides new owners the latest and greatest while retaining the value, utility and performance of the original Niro."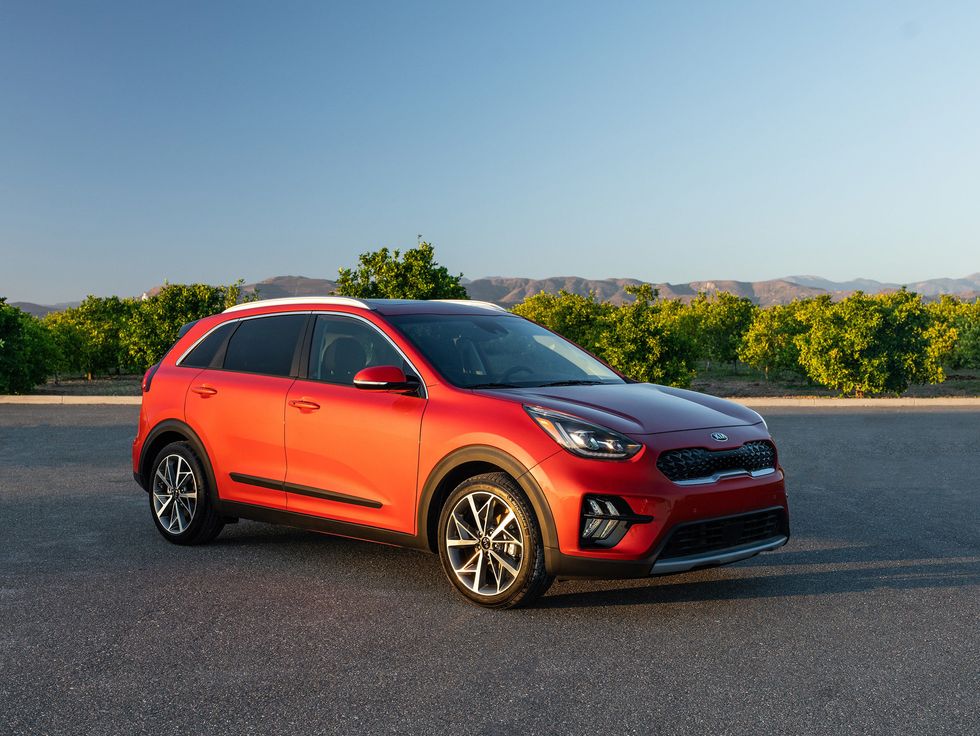 Kia has given the Niro new headlights and grille.Photo courtesy of Kia Motors
The Niro now features projector-type headlights and fog lamps. A new diamond-pattern grille brings its looks in line with the freshest Kia models. There are dual chevron-shaped LED daytime running lights.
The rear faux skid plate is wider and more pronounced in the 2020 model versus the 2019. Kia has added new 16- and 18-inch wheel designs.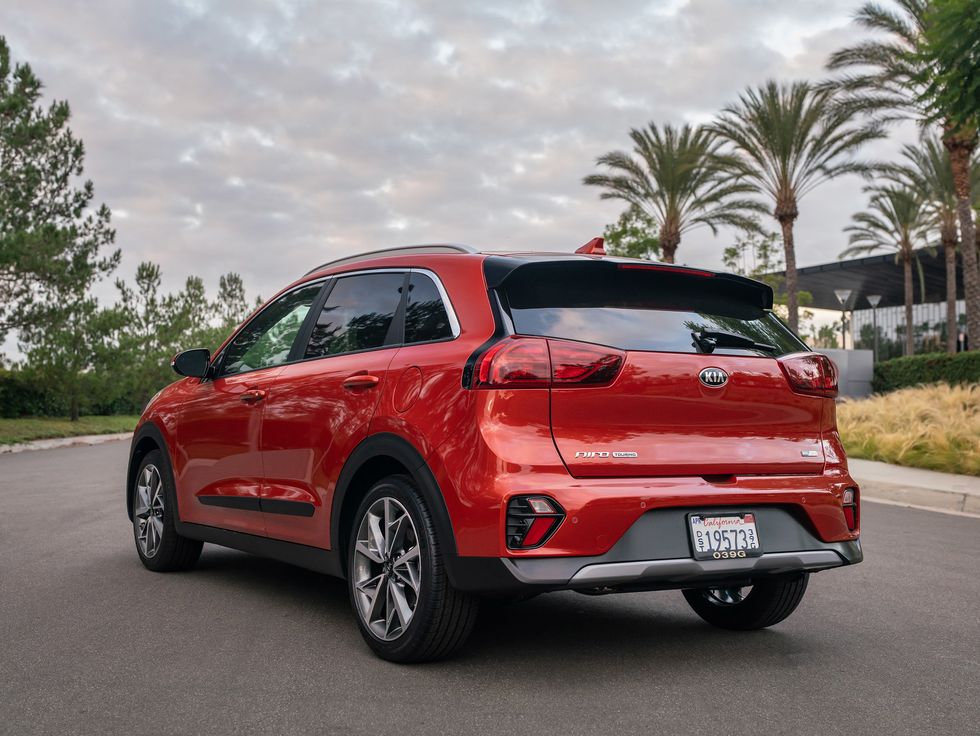 The back of the Niro features a faux skid plate.Photo courtesy of Kia Motors
The powertrain in unchanged. The 2020 Kia Niro Hybrid is powered by a 1.6-liter four-cylinder engine and electric motor that work in tandem to get 50 mpg in the FE trim and 43 mpg in the Touring trim. The Niro PHEV is powered by the same engine and motor but also has a lithium-ion battery. The model achieves 105 MPGe. It has 26 miles of all-electric range.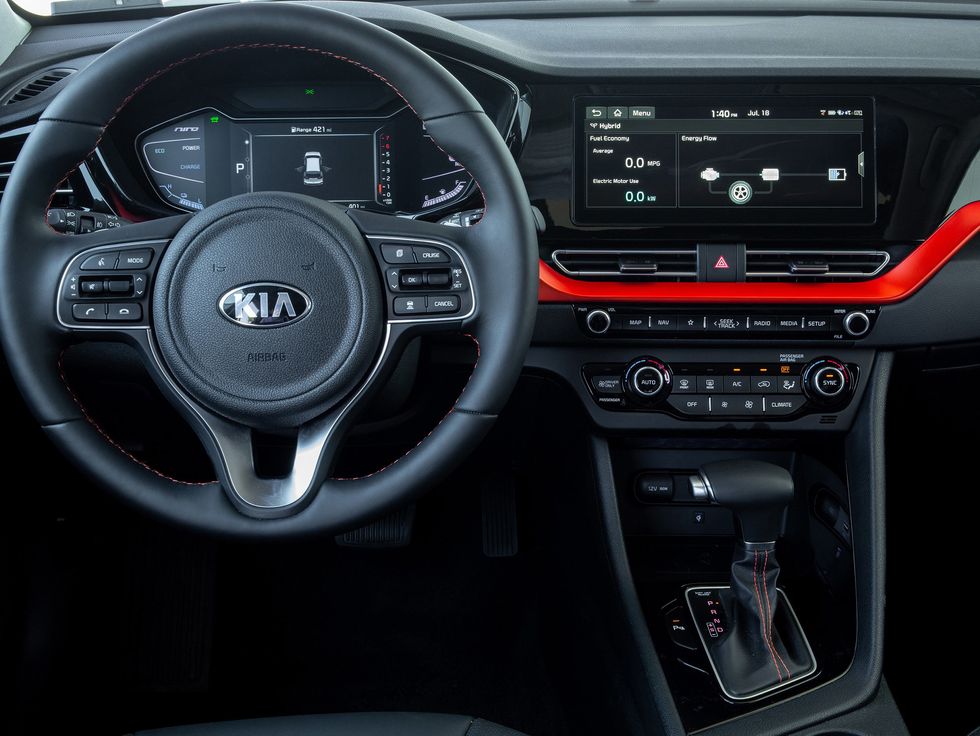 The Kia Niro has a new standard 7-inch infotainment screen.Photo courtesy of Kia Motors
Kia has given the cabin of the Niro a more significant upgrade with a new 7-inch instrument cluster with drive mode graphics. An 8-inch infotainment touch screen is standard but buyers can choose to upgrade to a 10.25-inch screen. There's also an available Harman Kardon premium audio system.
Drivers can utilize new optional paddle shifters. An electronic parking brake and mood lighting with six different colors are available.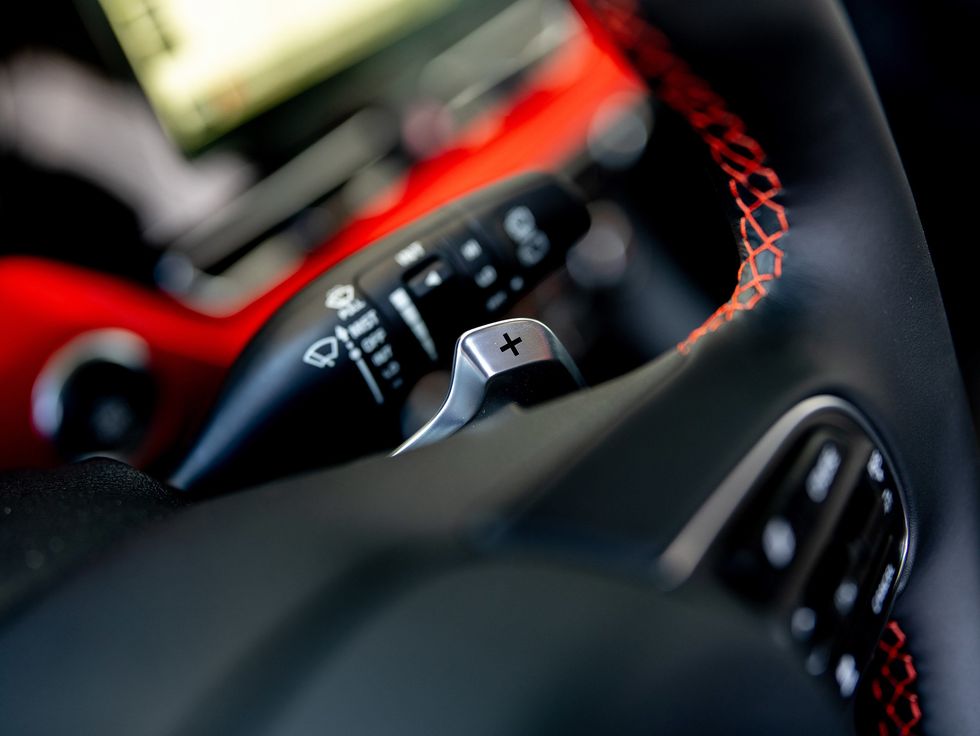 Paddle shifters are available.Photo courtesy of Kia Motors
Pricing for the Niro Hybrid and Niro Plug-In have not yet available and will be announced closer to the on-sale date early in 2020. The 2019 Niro Hybrid started in the low $20,000s. The 2019 Niro Plug-In is priced closer to $30,000.