Everything you want to know about the 2020 Hyundai Venue
Jan 22, 2020, 7:17 am
Photo courtesy of Hyundai Motor America
If you thought it didn't get any smaller than the subcompact Hyundai Kona, you were wrong. Hyundai's new, smaller SUV, the 2020 Hyundai Venue, has made its way to the U.S. market. Here's a quick look at everything you need to know.
Hyundai developed the model to be budget-friendly.
Research indicated that people often pass up buying new cars because they are too expensive, but then they miss out on the latest safety and infotainment tech. Hyundai wanted to create a vehicle that would cost as much as a used car but have all new equipment.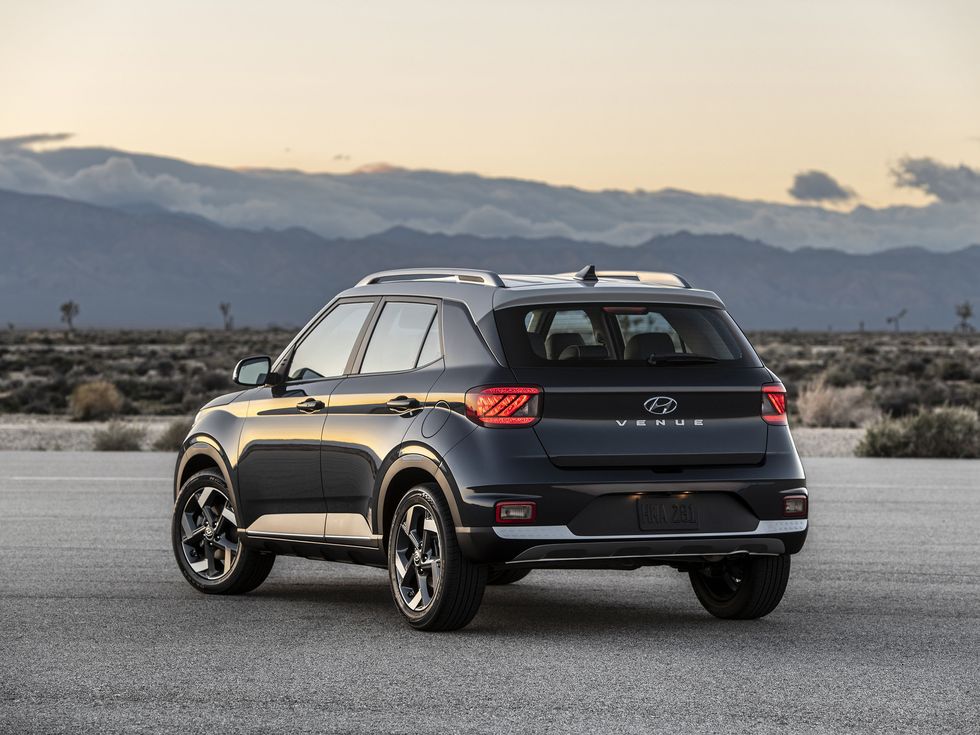 The backside of the Venue reveals a wide opening trunk.Photo courtesy of Hyundai Motor America
The Venue comes in three trim levels.
Buyers get to choose between the base SE, SEL, or top-tier Denim model. All the models come with the same engine but the base model has a six-speed manual transmission as opposed to the Venue SEL and Denim's intelligent variable transmission. SEL and Denim models of the front-wheel drive SUV have three drive modes: normal, sport, and snow.
The Nissan Kicks isn't very quick. What is the engine like in the Venue?
The Venue is powered by a 1.6-liter four-cylinder. It's peppier than the Kicks but nothing too exciting. Still, you'll feel like you have plenty of power at speed.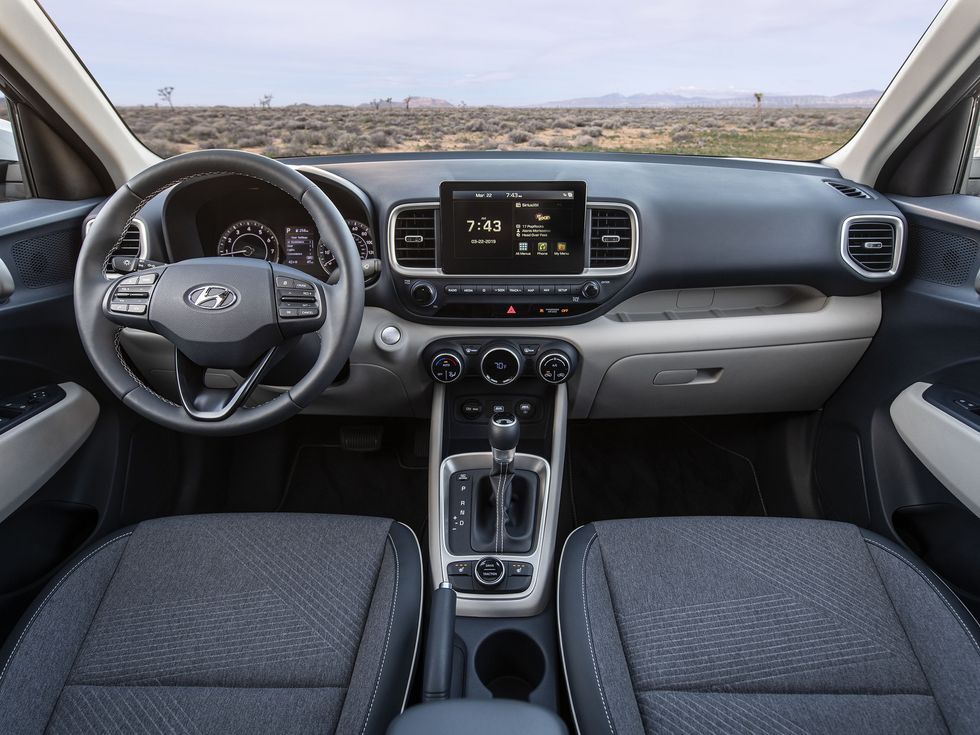 The interior of the Venue features a standard 8-inch infotainment screen.Photo courtesy of Hyundai Motor America
Hyundai has loaded the Venue with a solid list of safety features.
Standard and available safety features include:
Forward Collision-Avoidance Assist (FCA) uses the car's front-facing camera to help detect an imminent collision and avoid impact or minimize damage by braking
Lane Keeping Assist (LKA) helps prevent accidental lane departure by sensing road markings automatically steering the car if necessary.
Blind-Spot Collision Warning (BCW) helps detect approaching vehicles that may be obscured from view during highway
Driver Attention Warning (DAW) system monitors a spectrum of driver-related characteristics to help detect driver fatigue or careless
Rear Collision Cross-Traffic Warning (RCCW) helps detect when a vehicle may have entered a car's rearward path providing a driver
It's supposed to cost as much as a used car. What's the MSRP?
Hyundai sells the Venue SE for $17,350. The SEL is $19,250 and the Venue Denim is $22,050. That MSRP does not include the destination charge. Remember, most dealers are willing to negotiate on prices.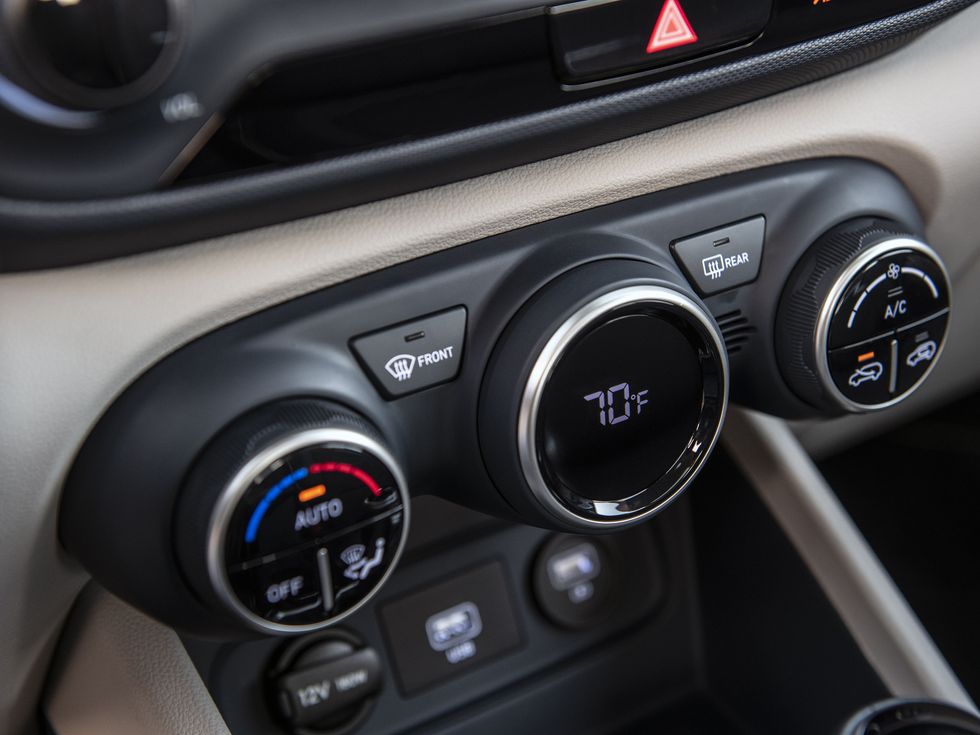 So it's a cheap car. Does it look cheap inside?
The short answer is no. The Venue Denim has nicer appointments than many mid-grade trucks on the market that cost a fair amount more. The designer of the HVAC system controls should be proud that they're both easy to use and attractive while looking like little else currently on the market.
The seats are comfortable.
Most low-cost SUVs and cars have seats that aren't comfortable for any length of time. The Venue is the exception to this rule.
When does it go on sale.
The Hyundai Venue is currently for sale at dealerships nationwide.