Hyundai Ioniq gets refresh for 2020, including more EV range
Nov 29, 2019, 12:46 pm
Photo courtesy of Hyundai Motor America
Hyundai's fuel-efficient Ioniq sedan is getting a long list of improvements for the 2020 model year, including a range boost for its EV model.
There are new front and rear fascias in all models. The cars' headlamps, taillights, and daytime running lamps have been upgraded. Ioniq has a new mesh-type grille in its plug-in hybrid (PHEV) and hybrid (HV) variants. The Ioniq Electric gets a new pattern on its closed grille. New sill and wheel designs round out the exterior enhancements.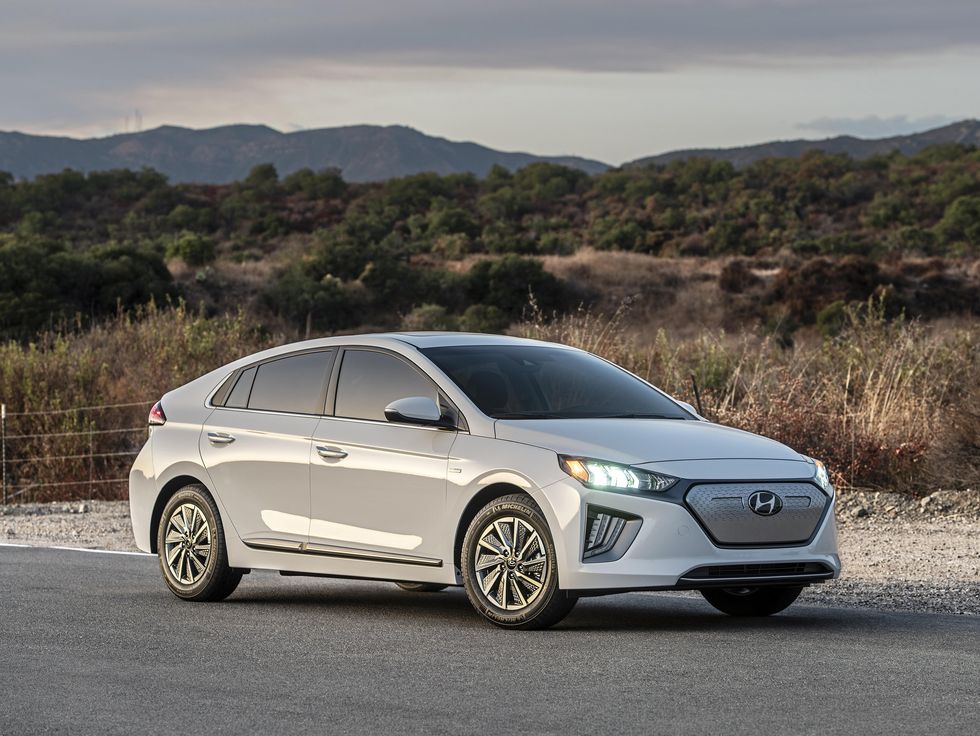 The Ioniq Electric has a unique grille.Photo courtesy of Hyundai Motor America
Hyundai will sell the car in two additional paint jobs - Stellar Silver and Electric Shadow.
Sold in Ioniq Hybrid, Plug-in Hybrid and Electric variants, the model is the world's first car designed from the start to offer three electrified powertrains. Hyundai's Ioniq Hybrid gets an EPA-estimated 58 mpg combined. The Ioniq Electric model has a new 38.3-kWh battery that has 36 percent more capacity giving drivers 170 miles of all-electric range. This is up from 124 miles in the 2019 model.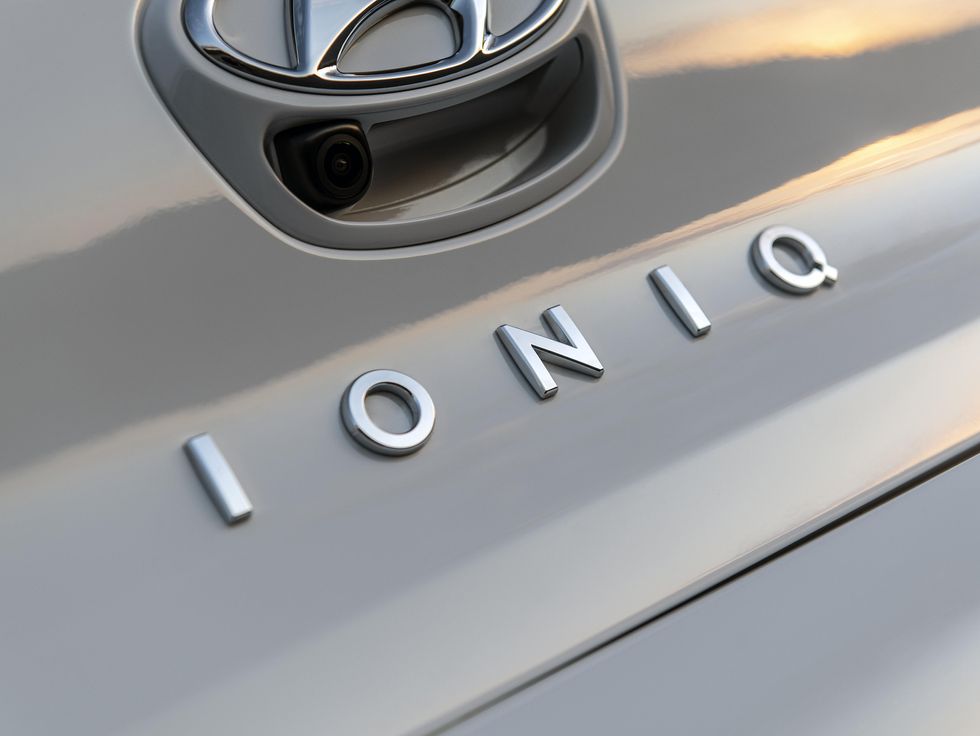 Hyundai hides the Ioniq's rearview camera below the company's badge on the trunk.Photo courtesy of Hyundai Motor America
New for the 2020 model year, Ioniq models are all available with a 10.25-inch touch screen navigation system. There's a new center LCD information screen, upper and lower instrument panel, console upper cover, dark chrome instrument panel trim, touch screen climate controls, ambient lighting, and piano key controls.
The Ioniq Hybrid now comes with a standard 8-inch infotainment touch screen.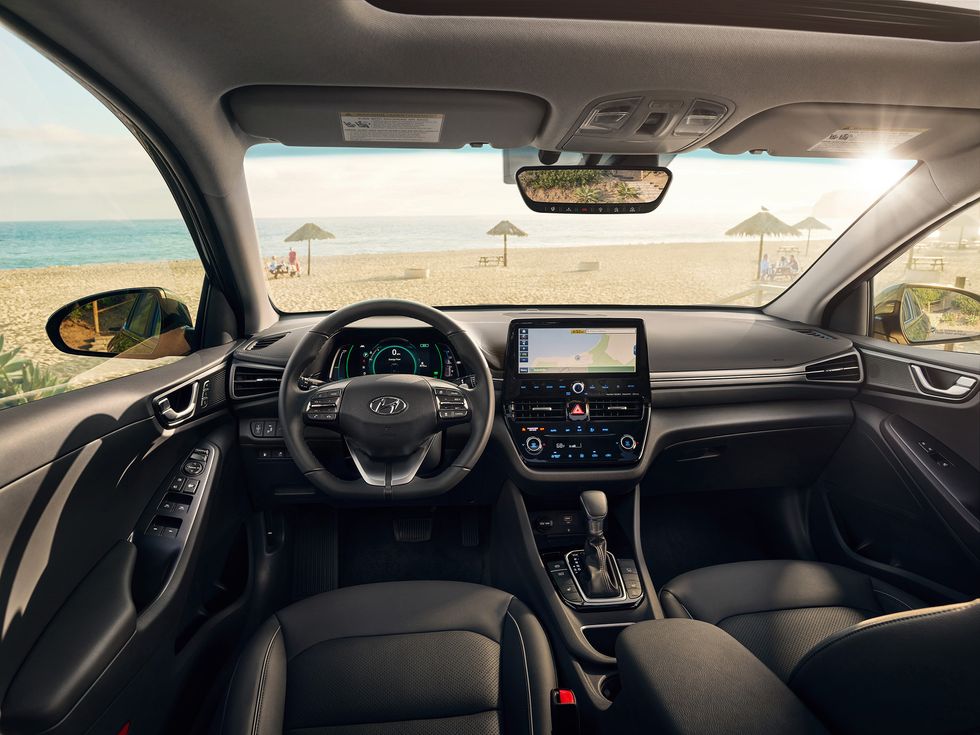 Buyers can now get the 2020 Ioniq with a 10.25-inch infotainment screen.Photo courtesy of Hyundai Motor America
All Ioniq's come standard with the Hyundai SmartSense technology package, which includes forward collision avoidance assist, high beam assist, and driver attention warning.
Hyundai equips each model with a 10-year powertrain warranty. The Hyundai Lifetime Hybrid/Electric Battery Warranty ensures that if IONIQ's Hybrid/Electric lithium-ion-polymer battery ever needs replacement, Hyundai will replace the battery and cover recycling costs for the old battery pack free-of-charge to the original owner.