Buy a new 2020 Ford Mustang Shelby GT500, get a free track day at Charlotte Motor Speedway
Dec 15, 2019, 10:20 am
Photo courtesy of Ford Motor Company
So, you've bought a 2020 Ford Mustang Shelby GT500. Now the question has to be, "Do you know how to drive it?" Ford is offering buyers the opportunity to learn the ins and outs of track driving during a free session at Charlotte Motor Speedway with their Mustang Shelby GT500 purchase.
Charlotte Motor Speedway in Concord, North Carolina is the home of the new Ford Performance Racing School. GT500 Track Attack, the program Mustang Shelby GT500 owners are invited to attend, will be the first program introduced at the location.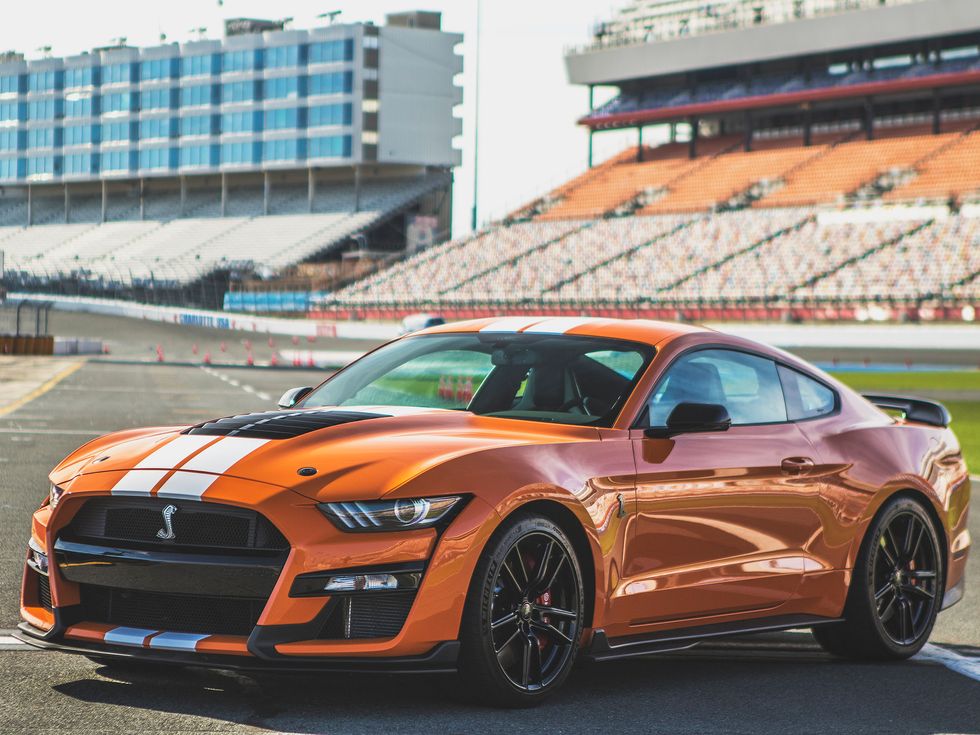 Ford has opened a new driving school at Charlotte Motor Speedway.Photo courtesy of Ford Motor Company
During the program, owners are given the opportunity to learn firsthand the capabilities of their cars with professional training from instructors. They train in the classroom, on a road course, and on a four-wide drag strip. The immersive experience allows drivers to test the performance and handling characteristics of their new cars with concentrations on braking and launch techniques. Owners will learn how to maximize the technology of the car's drive modes and launch control..
"With its supercar-level powertrain, the all-new Shelby GT500 takes Mustang to a performance level once reserved only for exotics," said Dave Pericak, director of enterprise product line management, Ford. "We've set a new standard among American performance cars with our most powerful street-legal V8 to date, plus the quickest-shifting transmission ever in a Mustang for all-out precision and speed. GT500 Track Attack is absolutely essential in helping owners understand how to get the most out of their cars. This promises to be an exciting experience – one that owners will never forget."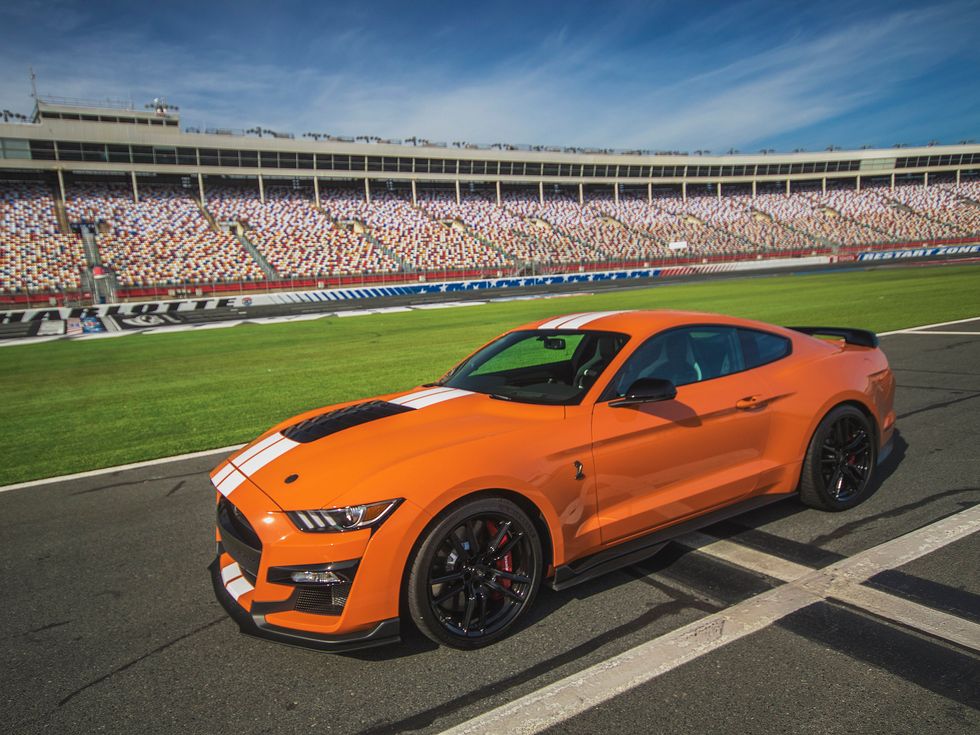 The program lasts for one day but participants can add another day of instruction for a fee.Photo courtesy of Ford Motor Company
Ford Performance Racing School will provide Shelby GT500s for participants to use in all exercises. An optional second day of on-track instruction will be conducted in Ford Mustang GTs equipped with upgraded Ford Performance suspensions and brakes.
As part of the deal when buyers purchase a new 2020 Mustang Shelby GTA500, Ford will cover costs of the driving school in its entirety, while owners will be responsible for their travel, hotel and optional-day Mustang GT program costs. While not yet finalized, options for owners to bring guests are being considered. Those interested in learning more about this program should sign up here to receive additional details as they become available.
Look for Ford Performance Racing School to announce specific plans and schedules for GT500 Track Attack in the near future at www.GT500TrackAttack.com.