Source: Off-road racing version of new Ford Bronco planned
Oct 21, 2019, 10:26 am
Photo courtesy of Ford Motor Company
A well-placed source within the off road racing community has tipped off AutomotiveMap that Ford is planning to debut a specialized off-road racing-ready version of the Bronco shortly after the model debuts next year.

There's some heritage in the Bronco being an off road racer. The first-generation Ford Bronco (1966-1977) is a popular off-roader even today and the internet is full of pictures and stories that tell the tale of championship rides.
Recently revealed patents for the Ford Bronco, first reported by AutoGuide, show numerous model configurations including two- and four-door trucks that could have a bed, with looks similar to the Jeep Gladiator. This style Bronco, with a bed, could compete directly with the Jeep Gladiator and, in racing, with the Chevrolet Colorado ZR2.
Chevrolet is far ahead of Ford when it comes to their truck racing program. The GM division worked with Hall Racing and suppliers like Multimatic to develop and test Chevrolet Performance parts that can be sold to off-roading enthusiasts. With these modifications Hall Racing has blown past the 100 mph mark on their Colorado ZR2 race truck and given the truck the parts it needs to remain planted when cornering, even at high speed.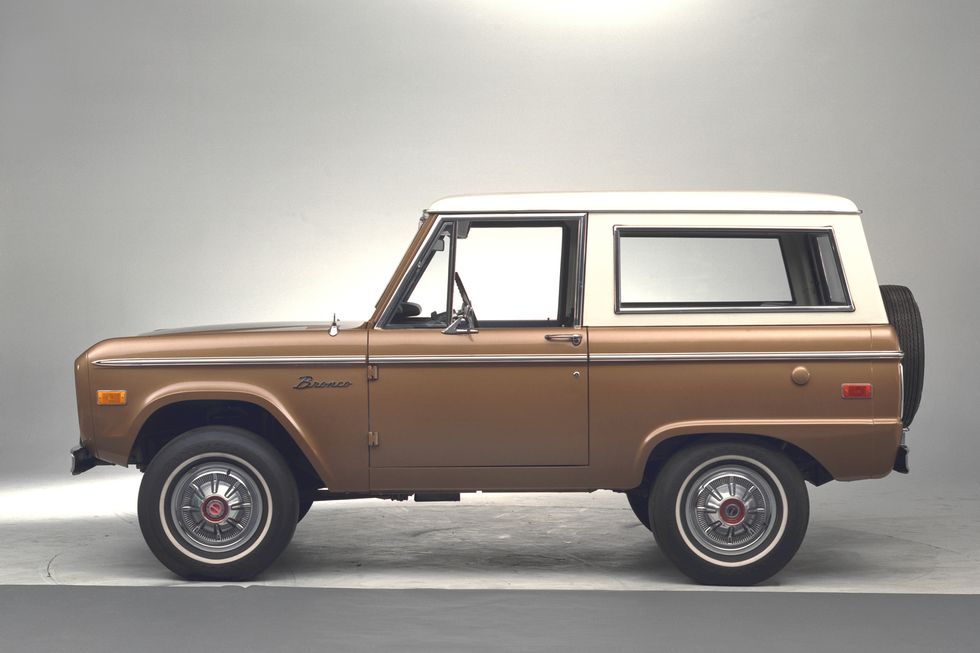 The first generation Ford Bronco, including 1974 models like this, remain popular in the off-roading community.Photo courtesy of Ford Motor Company
Chevrolet division recently introduced a desert racing version of the Chevrolet Silverado 1500 Custom Trail Boss, which the company will test during the Desert Racing Series using a similar process. Expectations are that this testing will lead to a Ford F-150 Raptor-fighter model of the Silverado. Insiders are referring to it as the Chevrolet Silverado 1500 ZR2.
But what about the Ford Ranger Raptor? The source was quick to point out to AutomotiveMap that the prospective off-road racing-ready Ford Bronco model is not the Ford Ranger Raptor. Currently sold only in overseas markets, it is likely that the Ranger Raptor will debut when the next-generation Ranger comes to market in a few years.
Ford has confirmed that the Bronco will share a platform with the next-gen Ranger, and so it would make sense that a Bronco with Ranger Raptor characteristics would be on tap. Ford could easily test the underpinnings of a future off-roading Bronco model while wearing Ranger camouflage.
When approached for comment, Ford responded, "We don't comment on speculation about future products."
From Your Site Articles
Related Articles Around the Web