600-horsepower 2020 Audi RS Q8 debuts as solution to sluggish Q8
Nov 22, 2019, 12:51 pm
Photo courtesy of Audi AG
Get the family where they're going in a hurry and in style with the new 2020 Audi RS Q8. The model is a supped up version of the Audi Q8, which is commonly knocked for its less than enthusiastic powertrain.
At the front of the new SUV is an octagonal Singleframe and the RS-specific radiator grille. Gloss black front air inlets and a matte aluminum blade up the design ante. The model has wide wheel arches, which boost its muscular appearance. An RS roof-edge spoiler sits at the top rear of the Audi.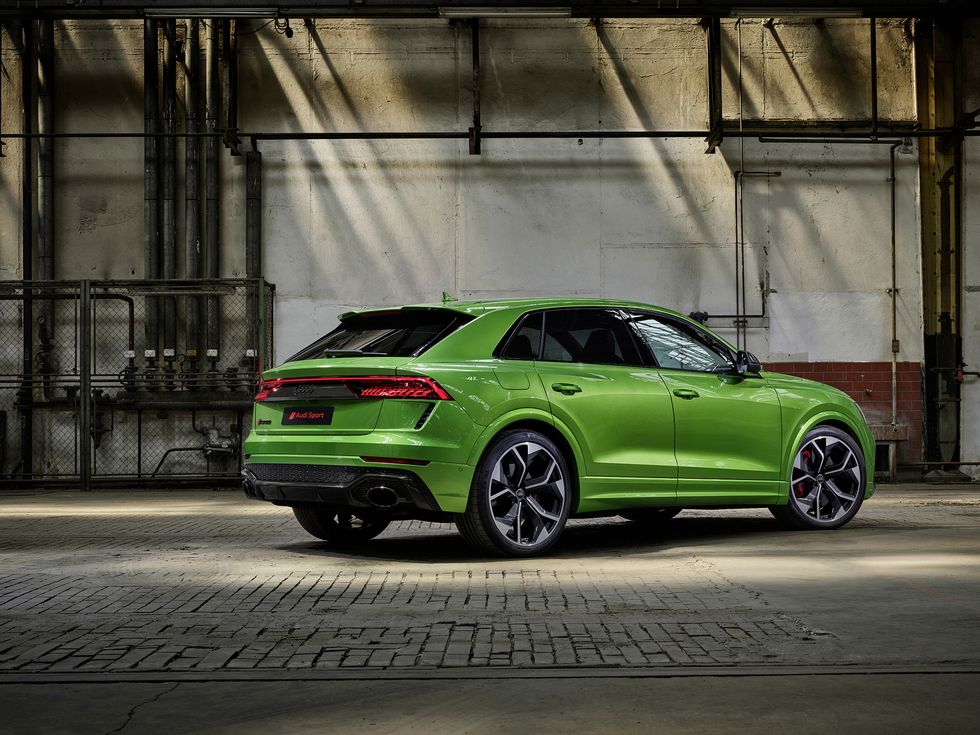 Audi has added a spoiler to the rear of the RS Q8.Photo courtesy of Audi AG
Under its hood is a biturbo 4.0-liter V8 engine thatacheives 600 horsepower and 590 pound-feet of torque, which should be enough to satisfy the Q8's critics. The engine is paired with an eight-speed automatic transmission. It gets from zero to 62 mph in a quick 3.8 seconds and has a top speed of 189.5 mph when equipped with the available RS ceramic brakes.
Audi only offers the RS Q8 with all-wheel drive. Torque vectoring technology gives each wheel the right amount of torque at the appropriate time, working to keep the SUV stable on the road.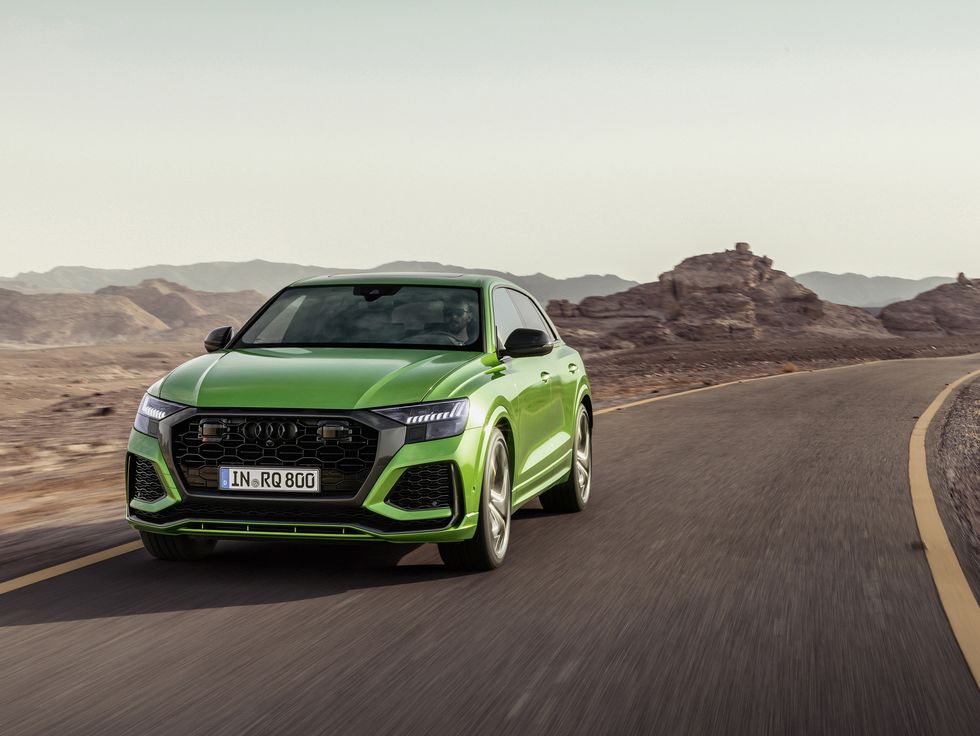 A host of technology keeps the RS Q8 planted through corners.Photo courtesy of Audi AG
The RS Q8 come equipped with an adaptive air suspension with controlled damping to make the ride comfortable on or off road. Electromechanical active roll stabilization keeps the SUV planted through corners. There's also variable ground clearance, allowing for more friendly navigation in tough terrain and a better aerodynamics at high speed.
The interior of the RS Q8 is very similar to the Q8.Photo courtesy of Audi AG
Each RS Q8 gives drivers the choice of seven drive modes: comfort, auto, dynamic, allroad, offroad and the individually configurable RS-specific modes RS1 and RS2, which can be activated directly via the "'RS-MODE'" button on the steering wheel. The modes change the SUV's engine and transmission management, power steering, the air suspension, all-wheel steering and engine sound.
The cabin of the RS Q8 is much like that of the Q8 and that's a good thing. Drivers will find special RS displays inside Audi's virtual cockpit and MMI display.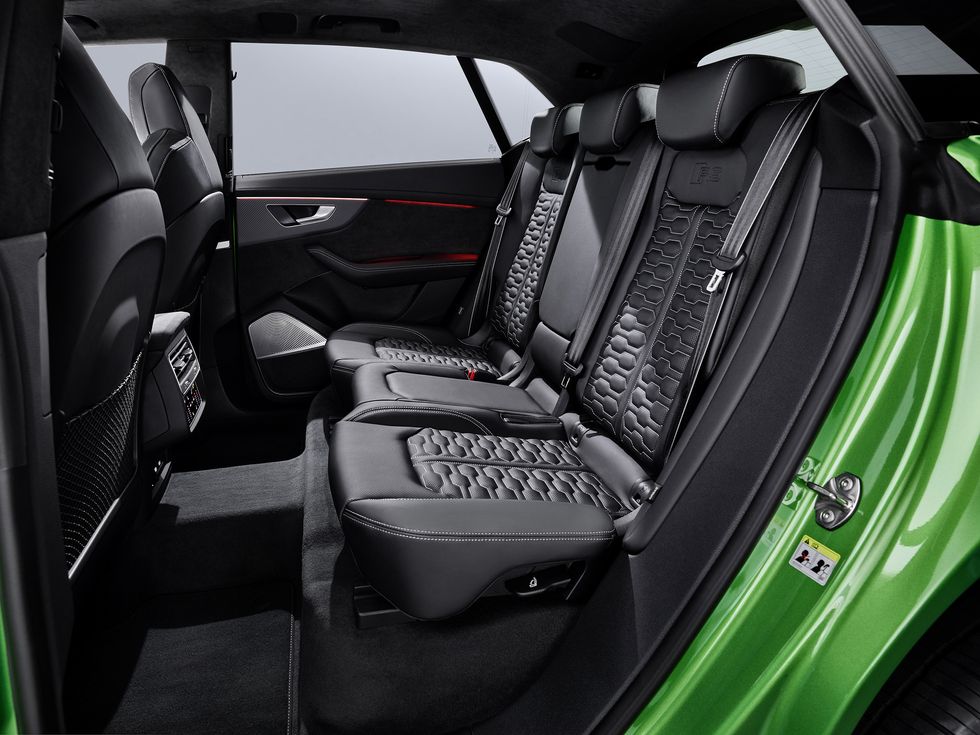 A three-seater bend is standard.Photo courtesy of Audi AG
A sliding rear three-seat bench is standard. The cargo area has up to 60.7 cubic feet of space, depending on seating configuration.
The first Audi RS Q8 is expected to arrive in the U.S. in 2020. Pricing will be announced closer to its on-sale date. The Q8 starts around $69,000 and potential buyers should expect the RS variant to be priced considerably higher.