Still Rolling: Swedish and the Bandit
Dec 4, 2019, 2:15 pm
Photo courtesy of Julia Eliasson
Across the Atlantic a Phoenix rose. A gold firebird dressed the hood of a 1977 black Trans Am T/A as it left the shores of North Carolina on its international voyage in the twilight years of the 1970s. It arrived in Europe and was transported to Germany.
There, amongst double overhead cams and flat inline fours, the Trans Am was used as a display piece in a General Motors dealership. The car was never driven except when it was being moved for stationing.
It served as an example of automotive power and design of the West. This wasn't a car anymore so much as an art piece designed to provoke thoughts of Levis, Cindy Crawford, and movie lines from "Smokey and the Bandit".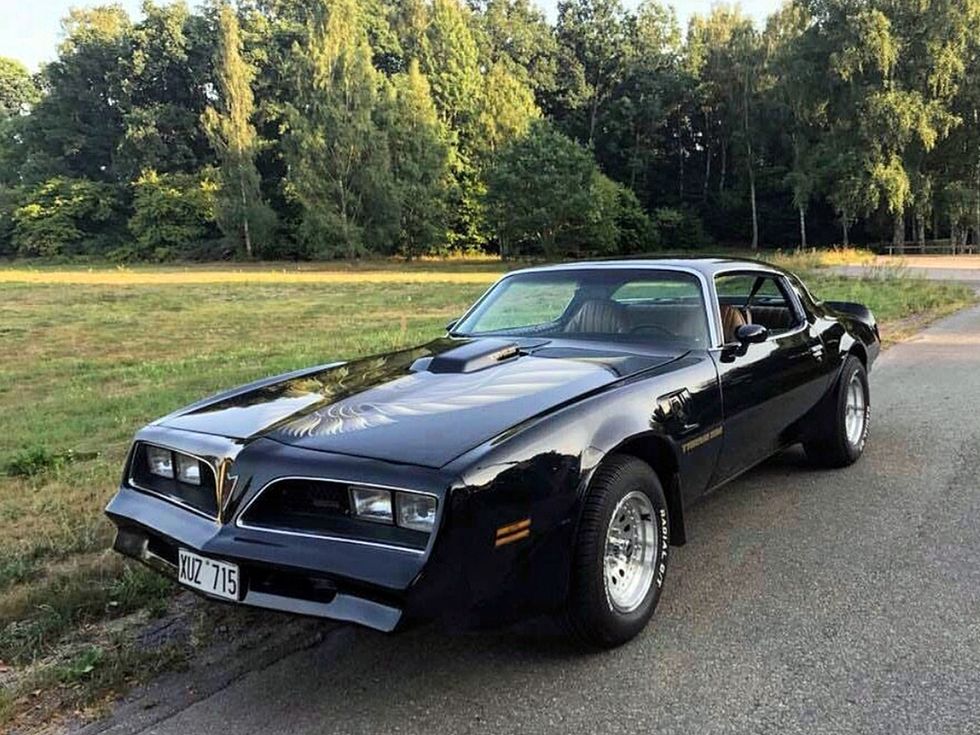 The Trans Am has had very few modifications.Photo courtesy of Julia Eliasson
That was the car's existence throughout the 1980's until it was bought by a private owner and moved to Sweden in 1992.
New country, same lifestyle. The Trans Am was spared from Scandinavian winters, sitting tucked away in dry garages and storage sheds, becoming a garage collectable despite never to be removed from its box.
It wasn't until the summer of 2018 that the Trans Am saw a new hope. It came in the form of a young woman named Julia Eliasson who would save this Pontiac from a fate of never-ending storage and auction houses.
Julia is a 21-year-old self-described car-girl from South Sweden. She lives in the city of Hassleholm, a town whose population of less than 20,000 has a surprising amount of vintage American cars.
The Trans Am's privileged life allowed it to stay in Barrett Jackson-type condition. The car had been stationary for most of its life to the point that the odometer broke from lack of use. The only modifications done to the car since leaving America are the addition of aftermarket wheels and exhaust system, but Julia has plans on reinstalling its original duel pipes sometime in 2020.
The 1977 Trans Am is Julia's dream car. Right before she bought it, she was prepared to settle for a second-gen Camaro when the listing for this T/A suddenly popped up. The planets aligned in Julia's favor as the owner decided to give her the opportunity to buy the car out of several potential buyers.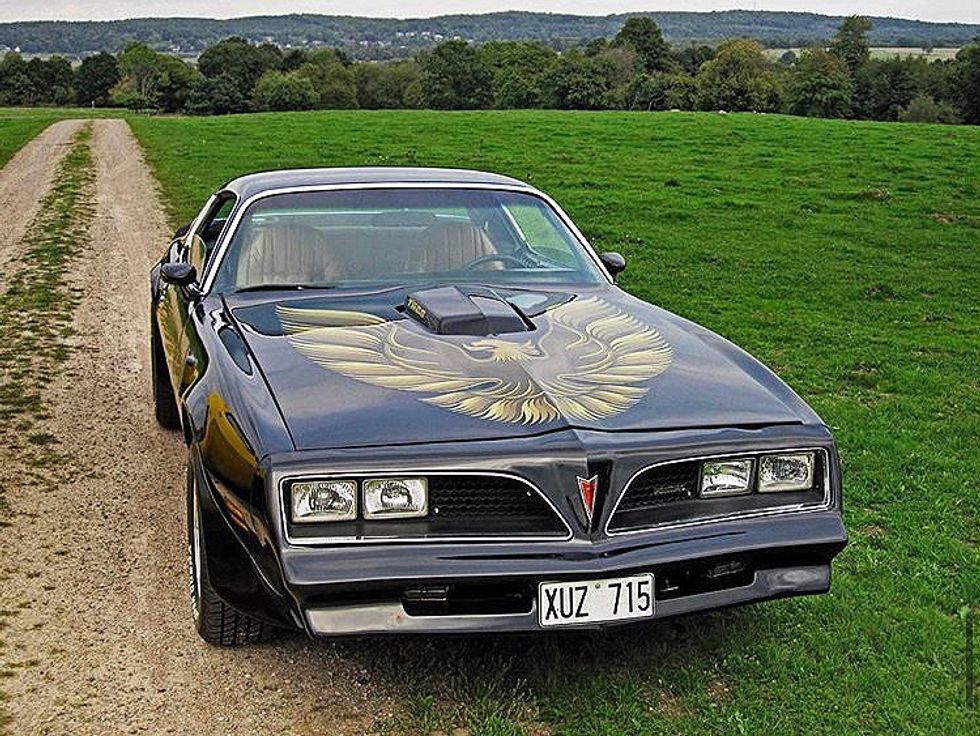 The Trans Am is living its best life, being driven in Swedish summers.Photo courtesy of Julia Eliasson
The Swedish woman's love of American V8's was passed down from her father who has several muscle cars in his high-octane past including a 1970 Chevrolet Nova and 1975 Pontiac Firebird.
Julia's favorite detail on the Trans Am is the CB radio.
Winters take up a lot of months on the Swedish calendar, so Julia only drives the Trans Am in the spring when the sun is out and the countryside beams with vivid shades of green. She takes her screaming chicken to local car shows and car meets around town, something she plans on doing for years to come.